This year I decided to take part in global #the100dayproject again. After last year's hand-painted watercolour Daily Moods I am going all digital this time. I got myself an iPad Pro and pencil a couple of weeks ago and have already done my first baby steps on it and have even already sold a pattern based on it.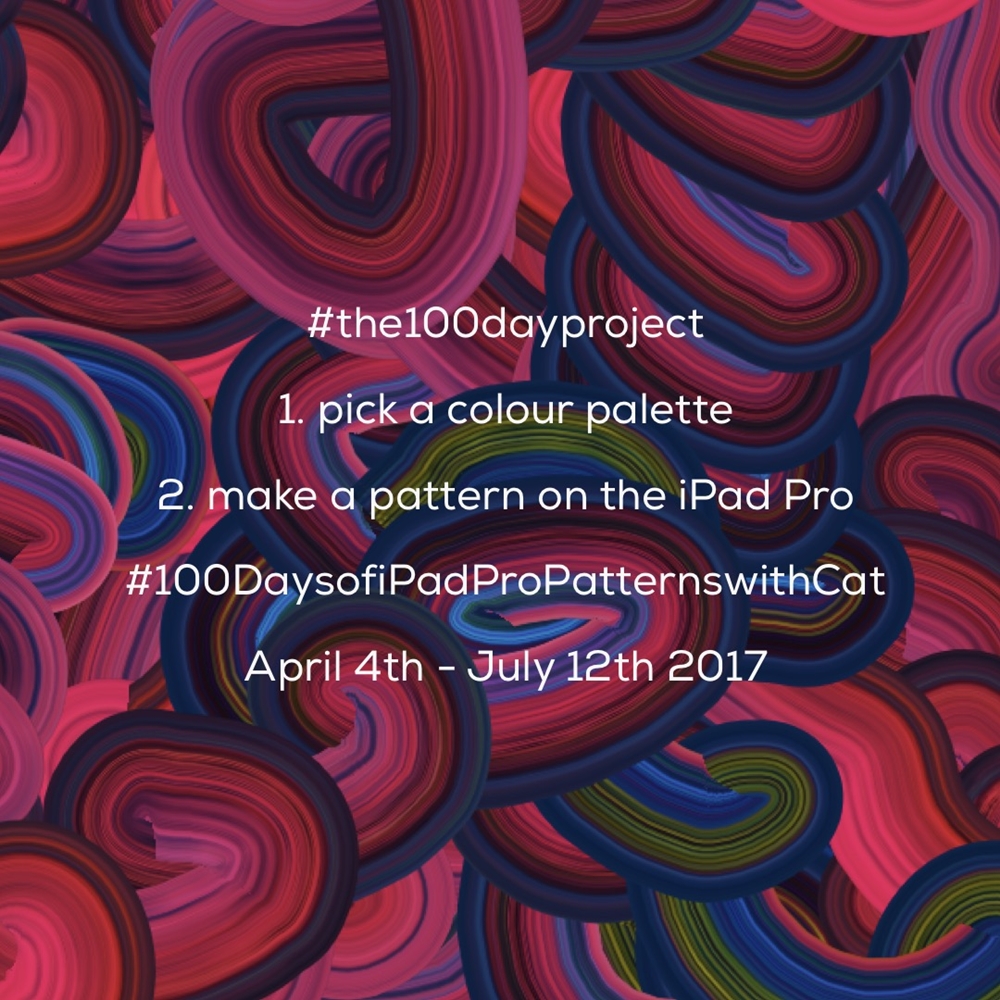 The project gives me daily time to learn, play and experiment with the apps and see what I like and what could become part of my textile design process. But the main part is fun & play of course. I also struggle with colour from time to time, so generating colour palettes will also be interesting to me.
Here are my first nine days: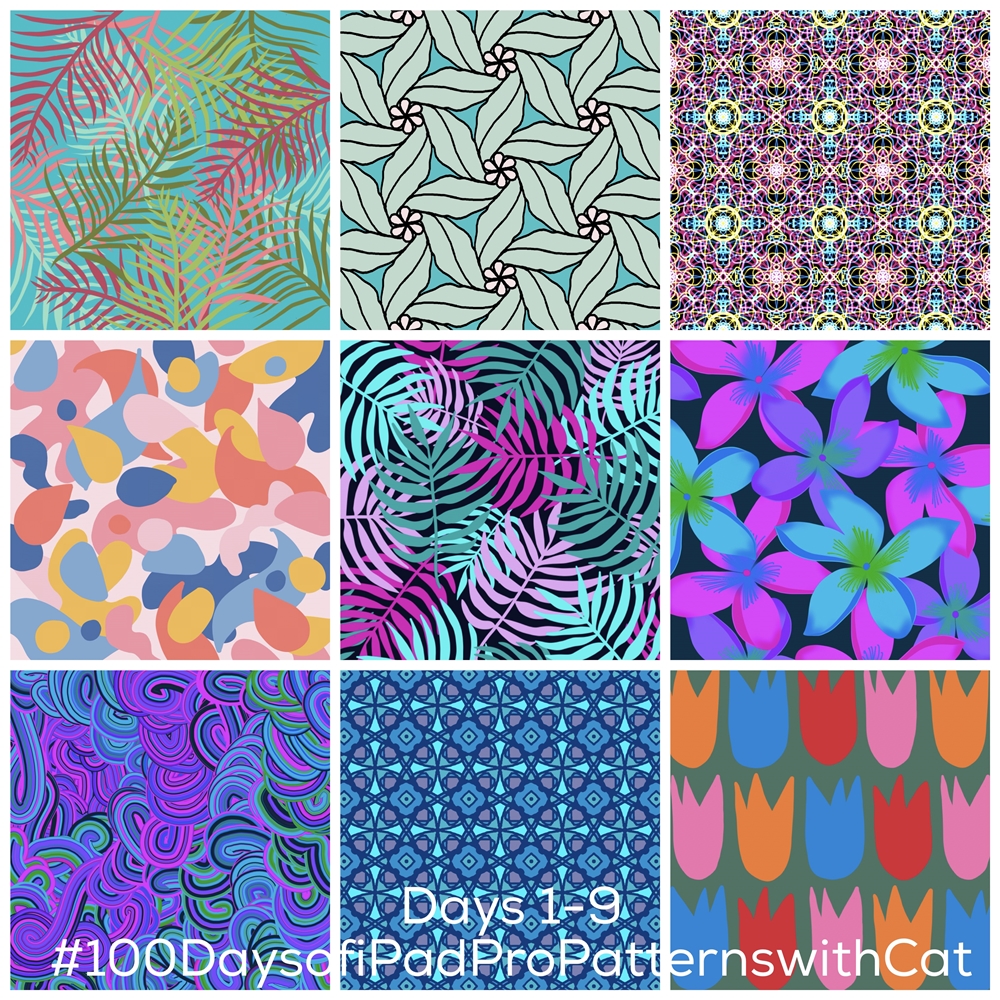 I have used the following apps: Adobe Draw, Adobe Sketch, Procreate, Amaziograph and iOrnament. I can see my love for tropics and textures coming through and the beginning of spring. I have also been travelling during these days, so two patterns were created in Switzerland. That's the very practical aspect of the portable iPad. On the downside it can take quite a huge amount of time longer to duplicate, move and transform objects in comparison to Photoshop and Illustrator, and the number of layers is limited, which can be unnerving. Textural and tiled patterns are a breeze to create though. Let's see what the coming 91 days bring!
I also am very much enjoying seeing what my fellow designers and artists create during the project, if you would like you can follow my progress over on my Instagram.
Merken
Merken
Merken
Merken