It's the third year in a row I am taking part in the worldwide #100dayproject. After last year's digital explorations on the iPad I went back to paper and handmade. I chose a topic I wanted to further practice and that are an eternal classic – flowers. And I even though I love them and thought I was a flower-kind-designer, my portfolio really lacked in that category. It was also the perfect topic for spring as I could watch nature unfold and blossom during this time (April 3 – July 11).
I wanted to give myself full creative freedom – drawing, painting, photography, printing, loose, detailed, sketchy, abstracted, minimal, stylised, digital, exuberant, exotic … whatever!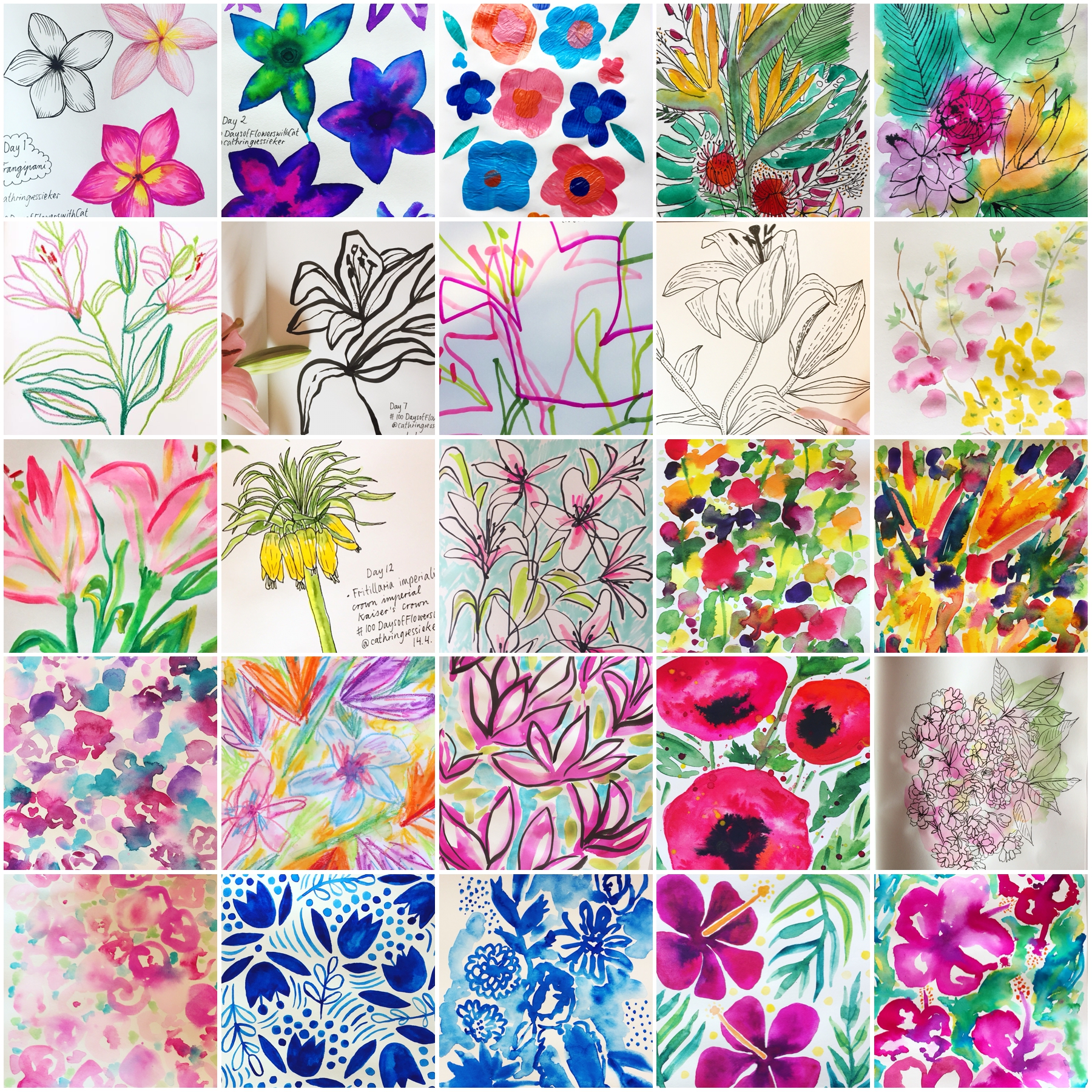 I have a strong tendency towards watercolour, bur also worked with markers and pen/ink. There is some tropical days, but mostly you can see the progression of nature in spring: from magnolia to lilac to poppies and roses.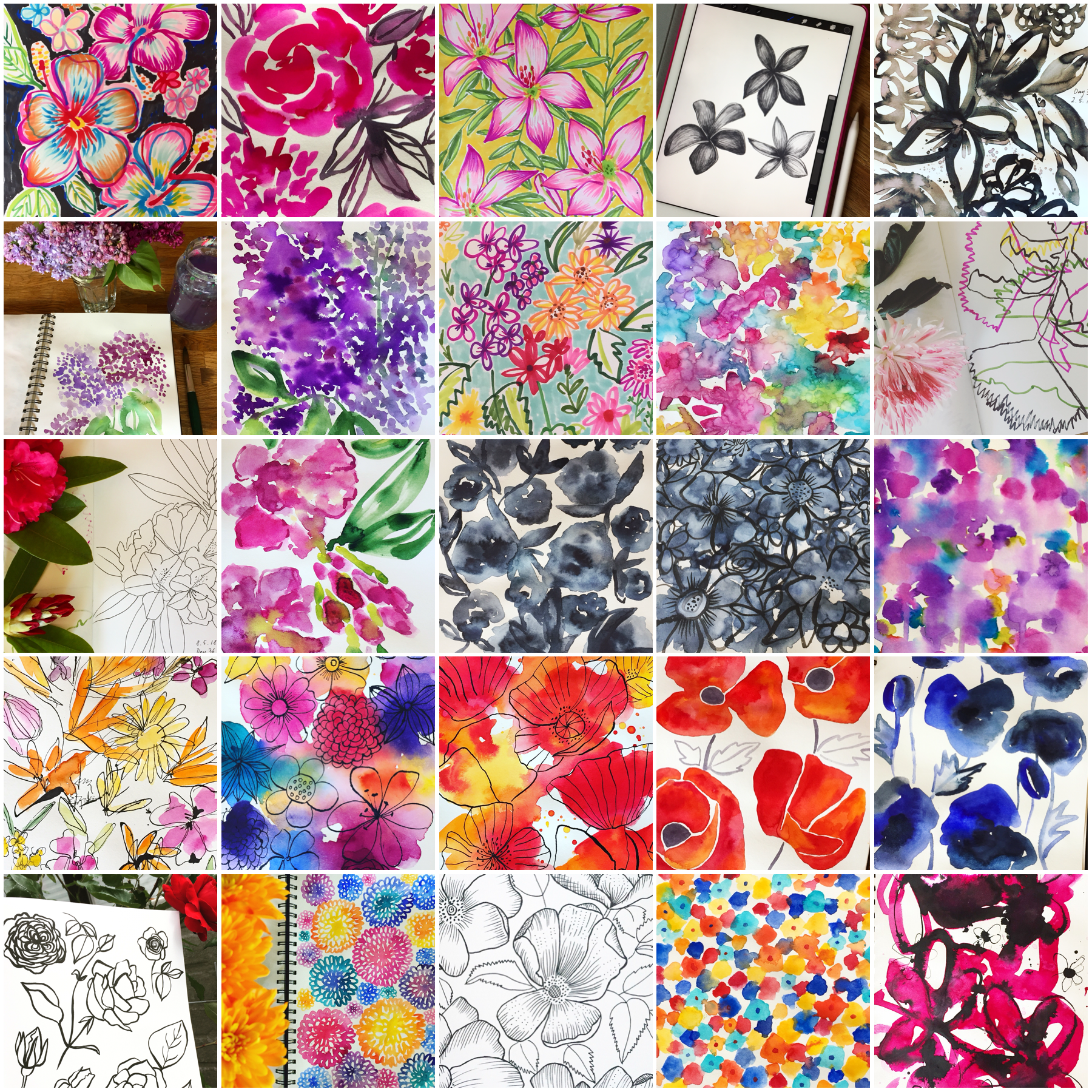 What I learned last year and learning again – one idea a day is enough and then just to sit down and work on it. I give myself half an hour – most days are faster, some are more elaborate. It is always to surprise how my daily moods affect my pages, some days are harder, but is always worth it. And another surprise – seeing them all together, it is not possible to say which were the hard days. You can follow my daily flowers over on my Instagram account @cathringressieker.