It's been over a year since our first CoLab anniversary in March last year and as I was riding my back home from Doris Reske's and my 23rd Colab painting session this morning, I thought it was time for an update. So we have added another 11 painting sessions!
We had such a lovely May here in Northern Germany that we could start our outdoor Garden CoLabs again, working on smaller canvases.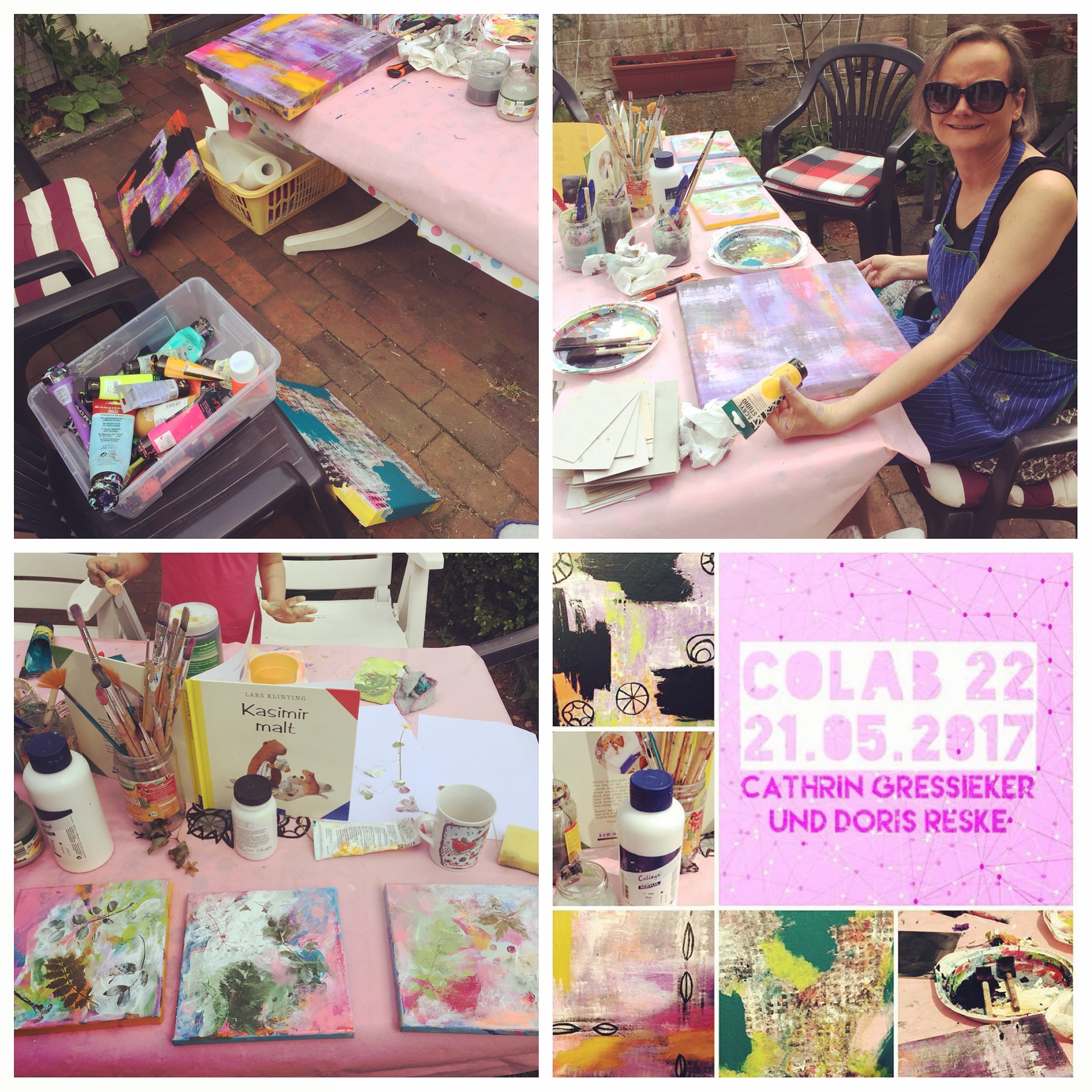 Last week we put five of our CoLab paintings on display in Oldenburg's brandnew YogaLoft located right in the city (where I also teach prenatal yoga classes).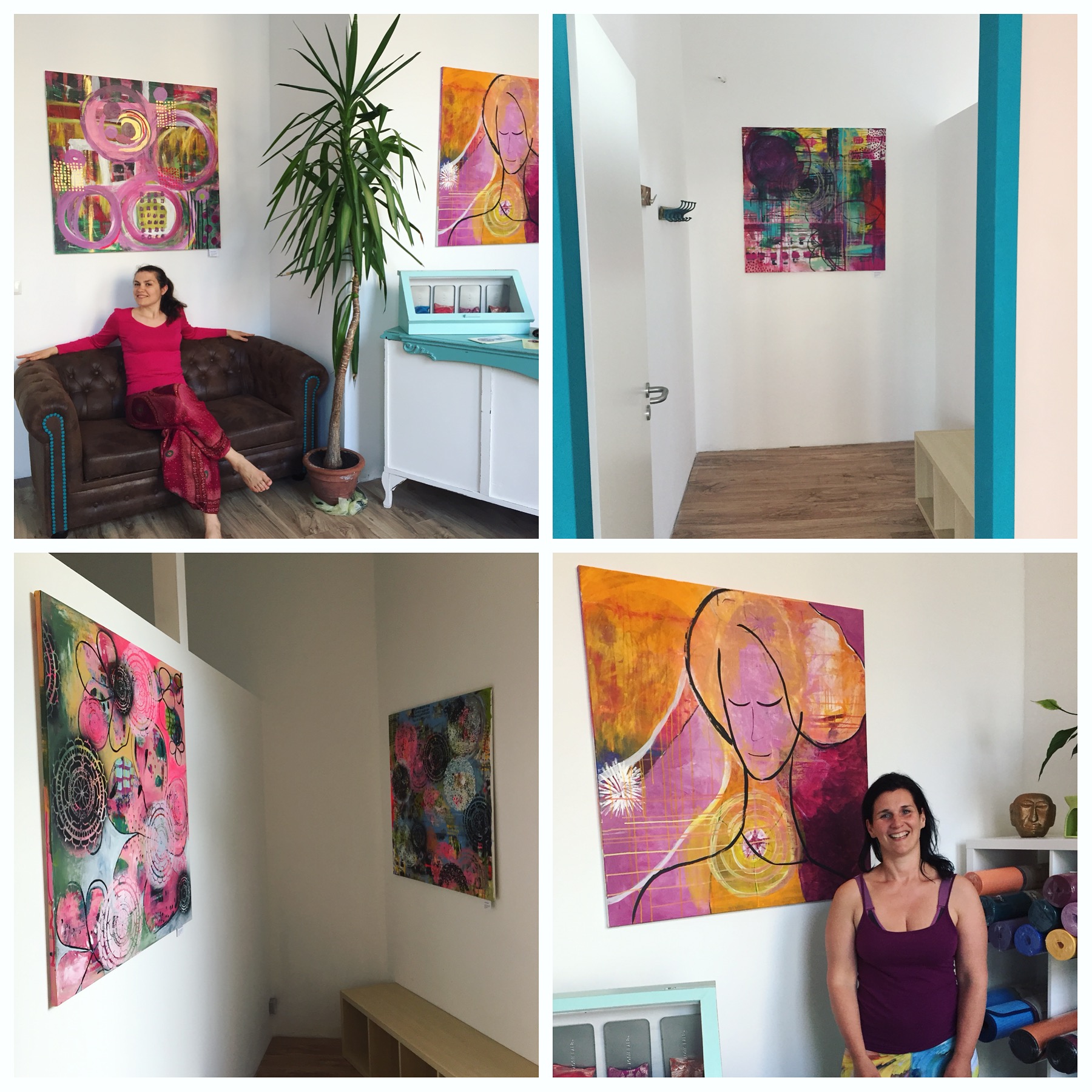 The paintings are a perfect fit for the yoga studio and the awesome owner Ananda was as delighted as we were with 'Vishuddha', 'Chakra Dance' and 'Shakti Mandala'.
And here are some impressions of today's painting session, which felt very light and energetic at the same time.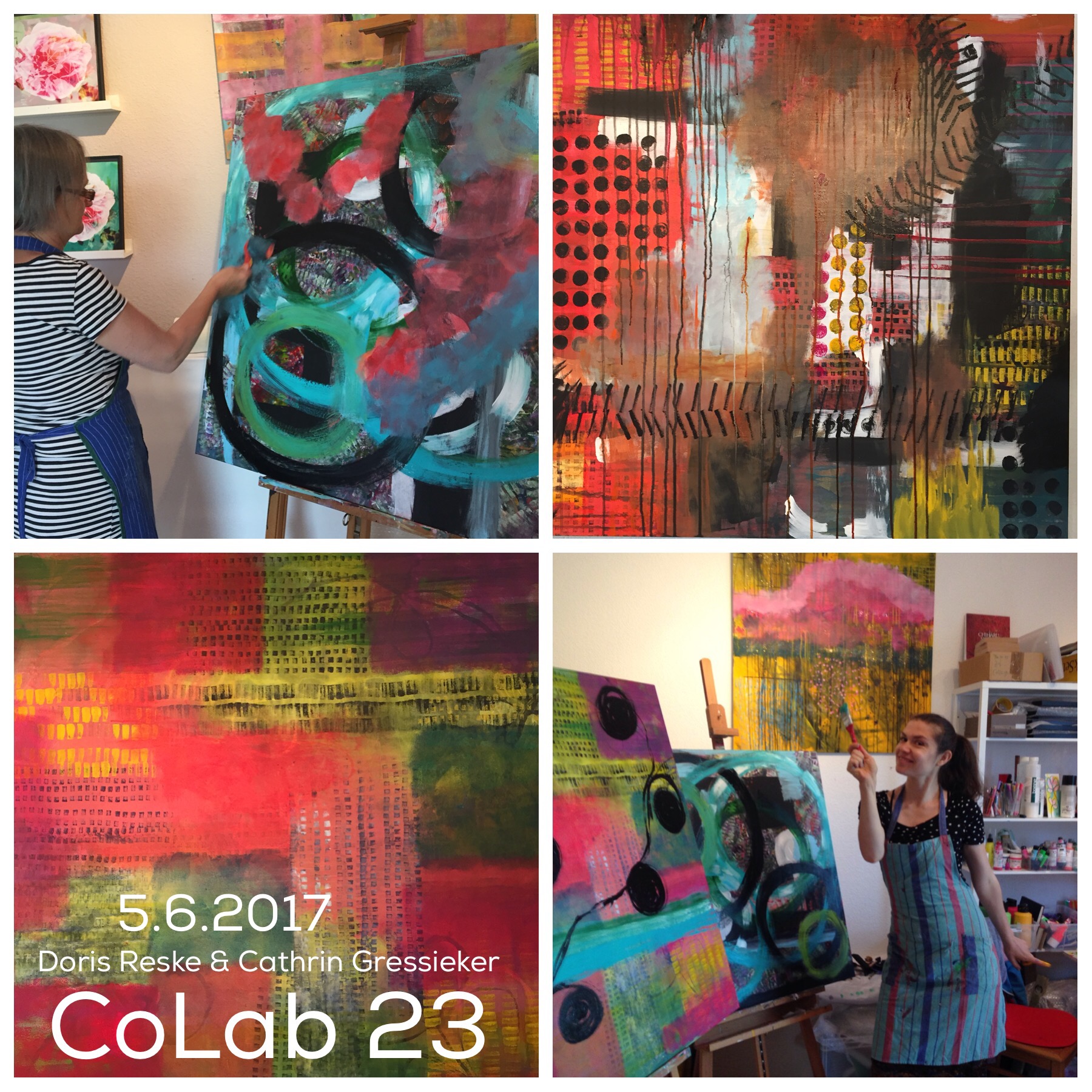 The CoLabs are taking a little summer break now as each of us is going on vacation, but we will be back for sure, full of fresh colours, inspiration and summer mojo!