Today I am 40 days into #the100dayproject so I thought it is time for a little recap. The iPad Pro has now become one of my daily working tools and it feels totally normal to use it every day.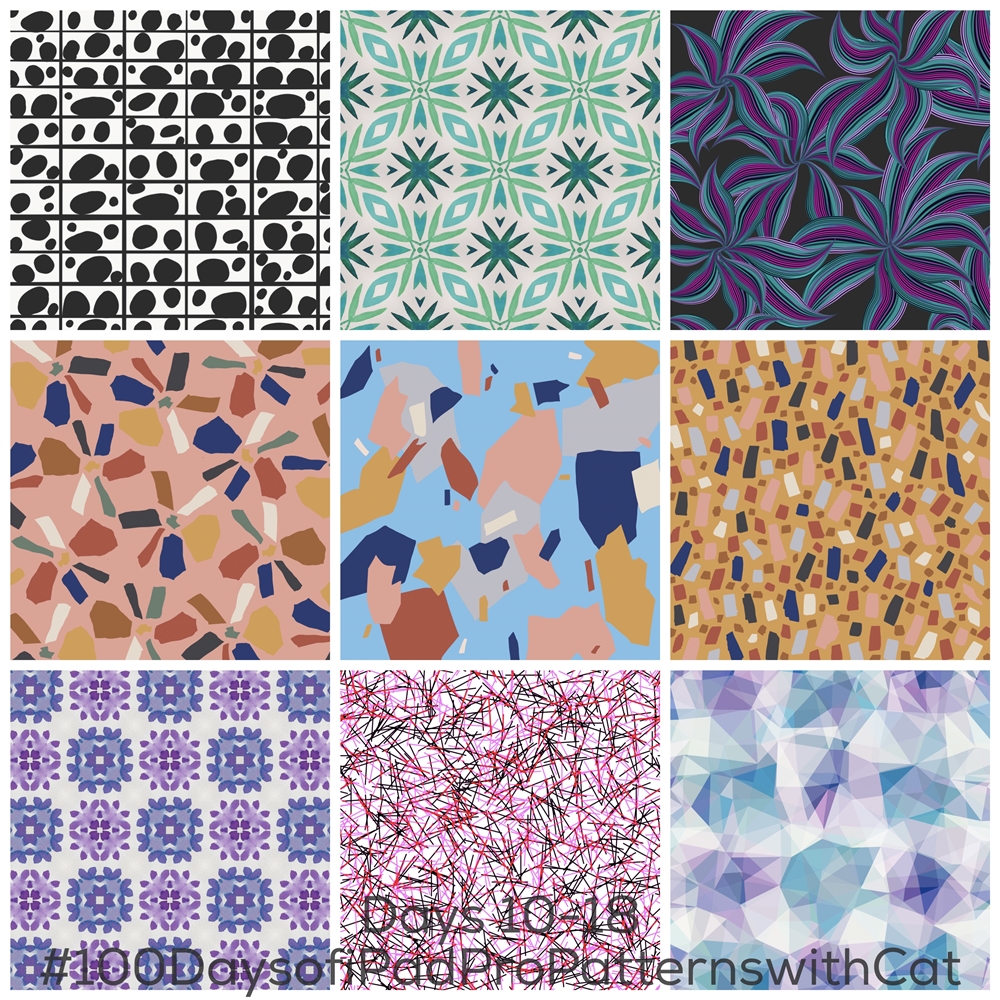 For Patternmash's weekend project Terrazzo I decided to do it entirely on the iPad Pro with Procreate. Adobe Capture's pattern feature always feels a bit of cheating because it is so quick, but I like using my hand painted watercolour sketches to produce tile patterns. Paintstorm studio is a cool tool, because it has a so-called seamless mode that let's you create repeating patterns straightaway.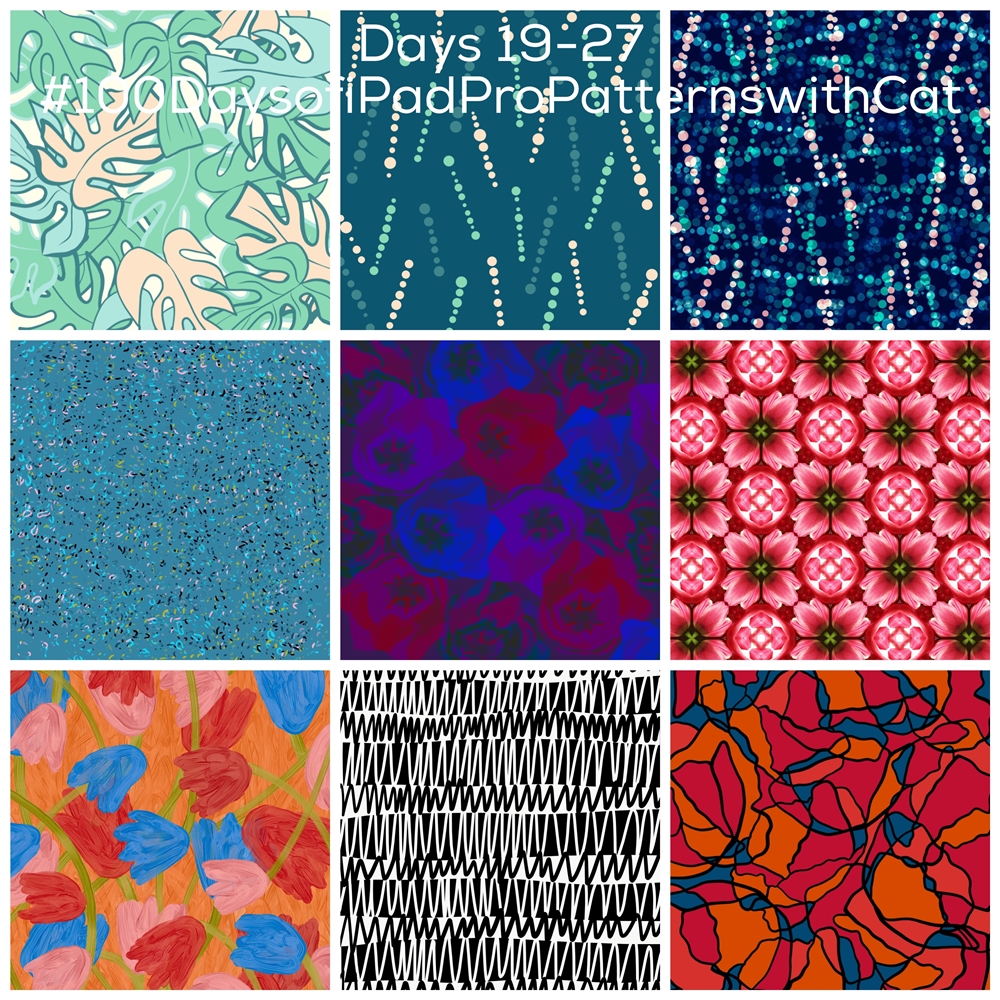 Day 19-27 were April days full of rain and spring flowers (tulips, tulips, so many tulips this season) that inspired me which surely is reflected in these patterns.
And then my love for everything tropical came forward again!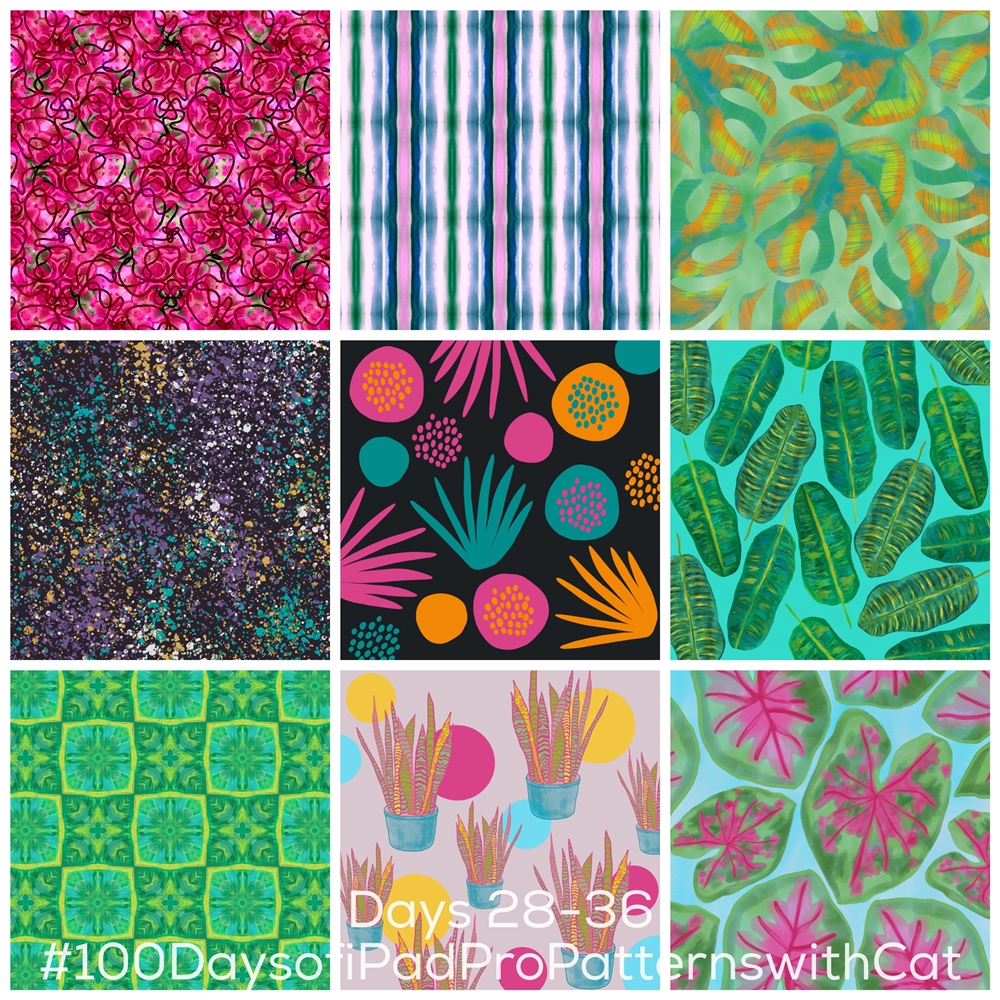 My favourite Philodendron plant inspired me (I now have one in the home!) and also banana leaves, Caladium and Sansevieria (I learned a new botanical term here). What about a next project #100daysoftropicalmotifs?
Some patterns take minutes and some take hours (and not necessarily look better). I practiced some digital painting which I think is something that I will explore further (now that you can also use the fantastic Kyle brushes in Adobe Sketch). A couple of patterns I have already taken into Photoshop and put into repeat and are now available for licensing via my Patternbank account.
#the100dayproject is a wonderful and also a bit scary thing. Showing up every day and trusting that the muse will show up too, and such a learning curve for sure.