That's another 45 new patterns. all created on the iPad Pro: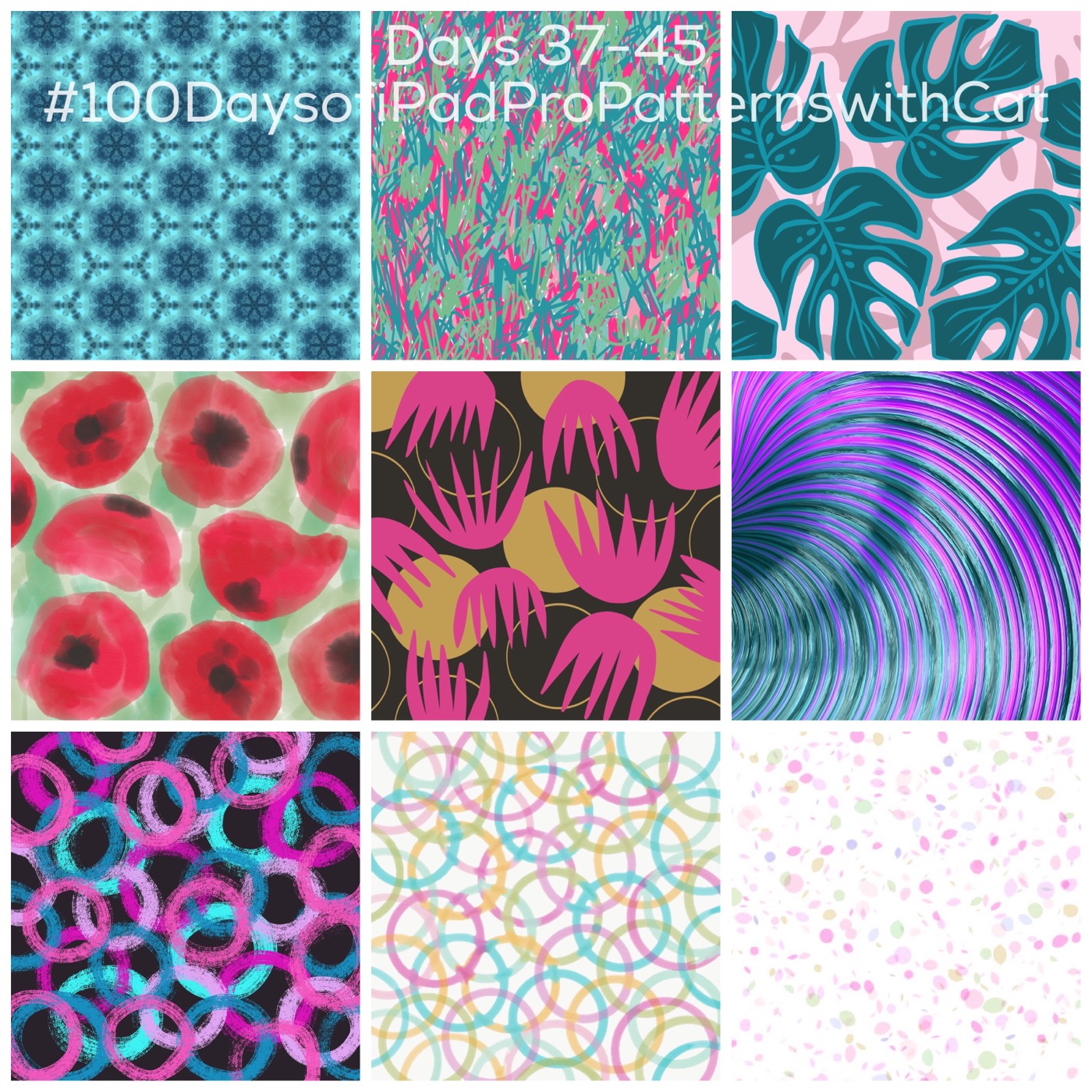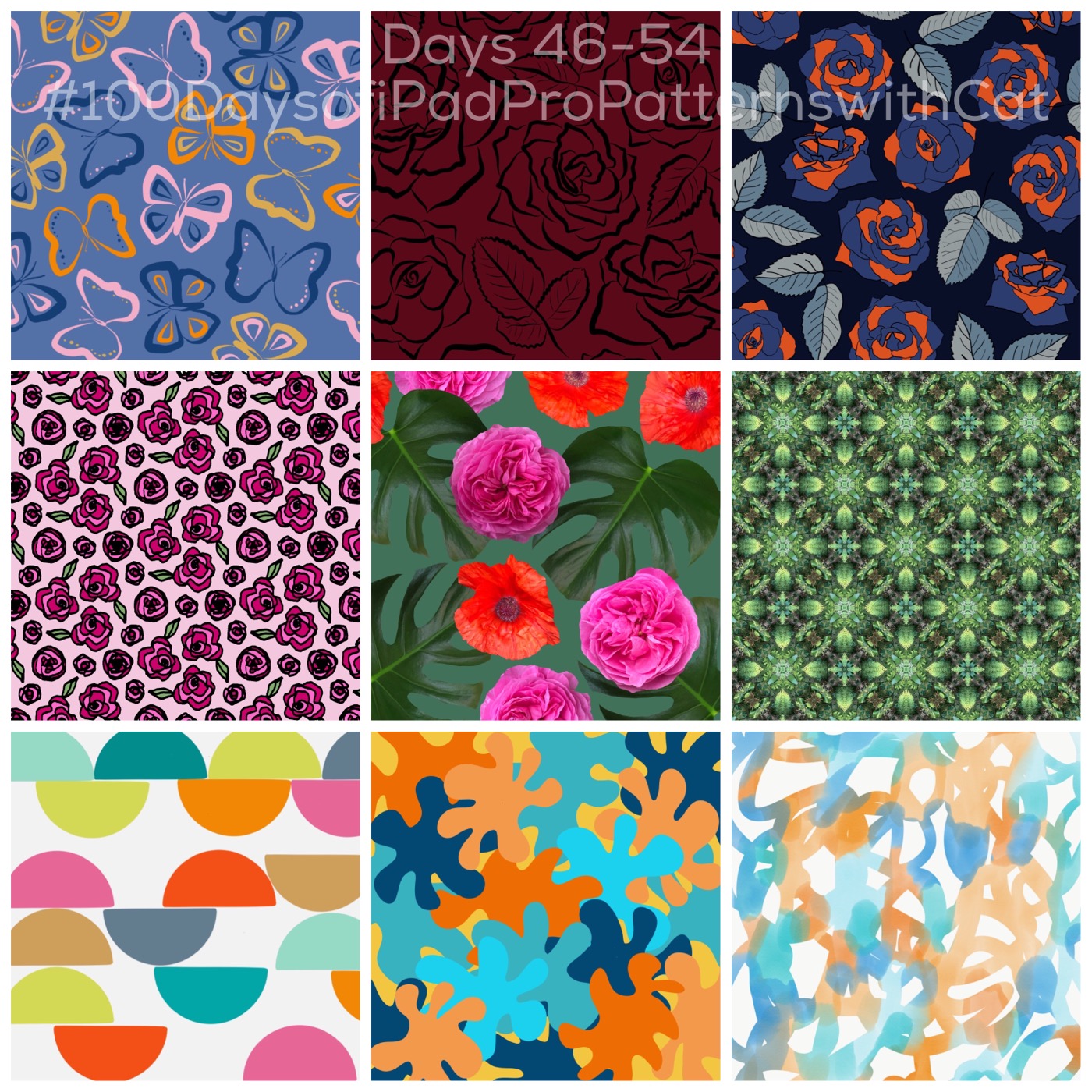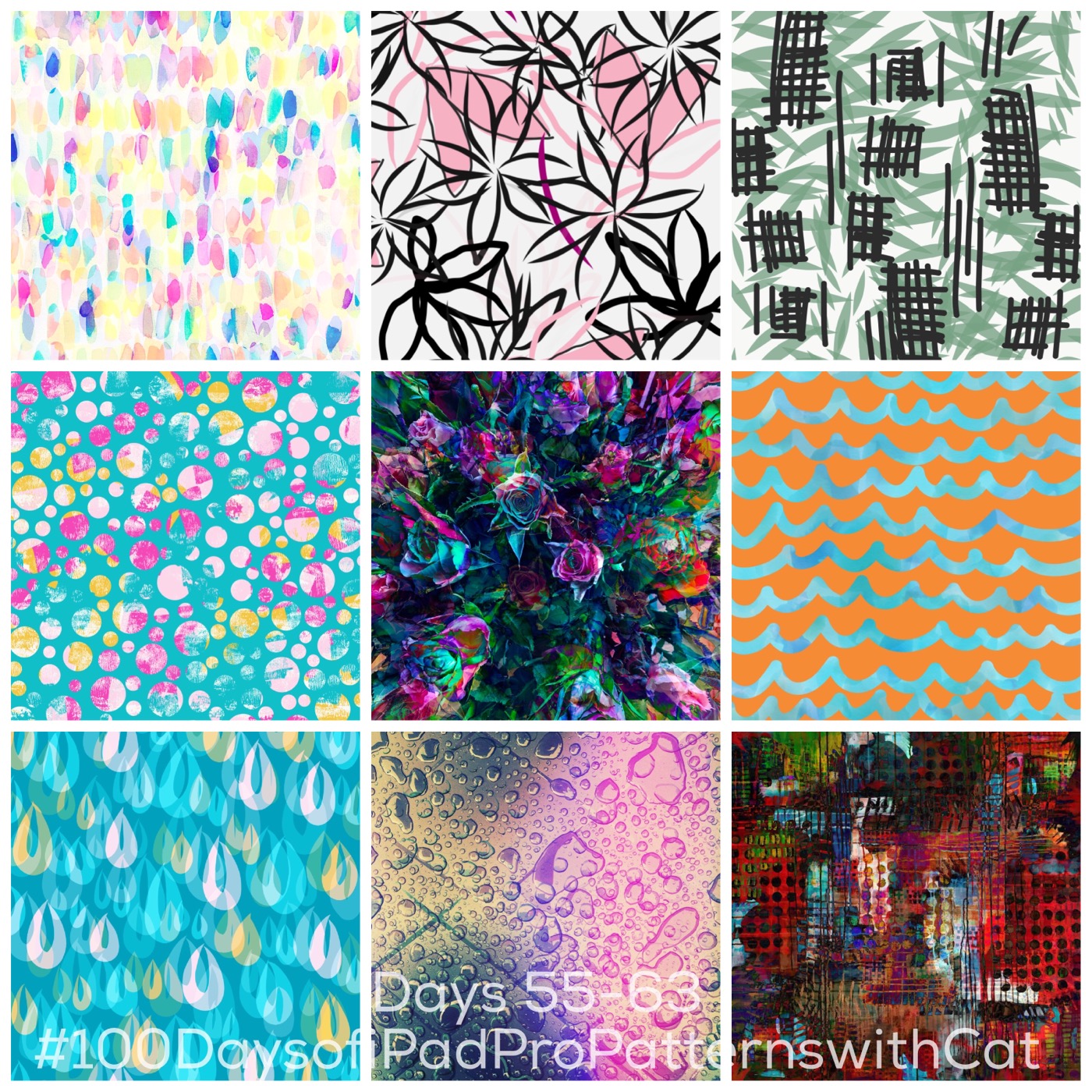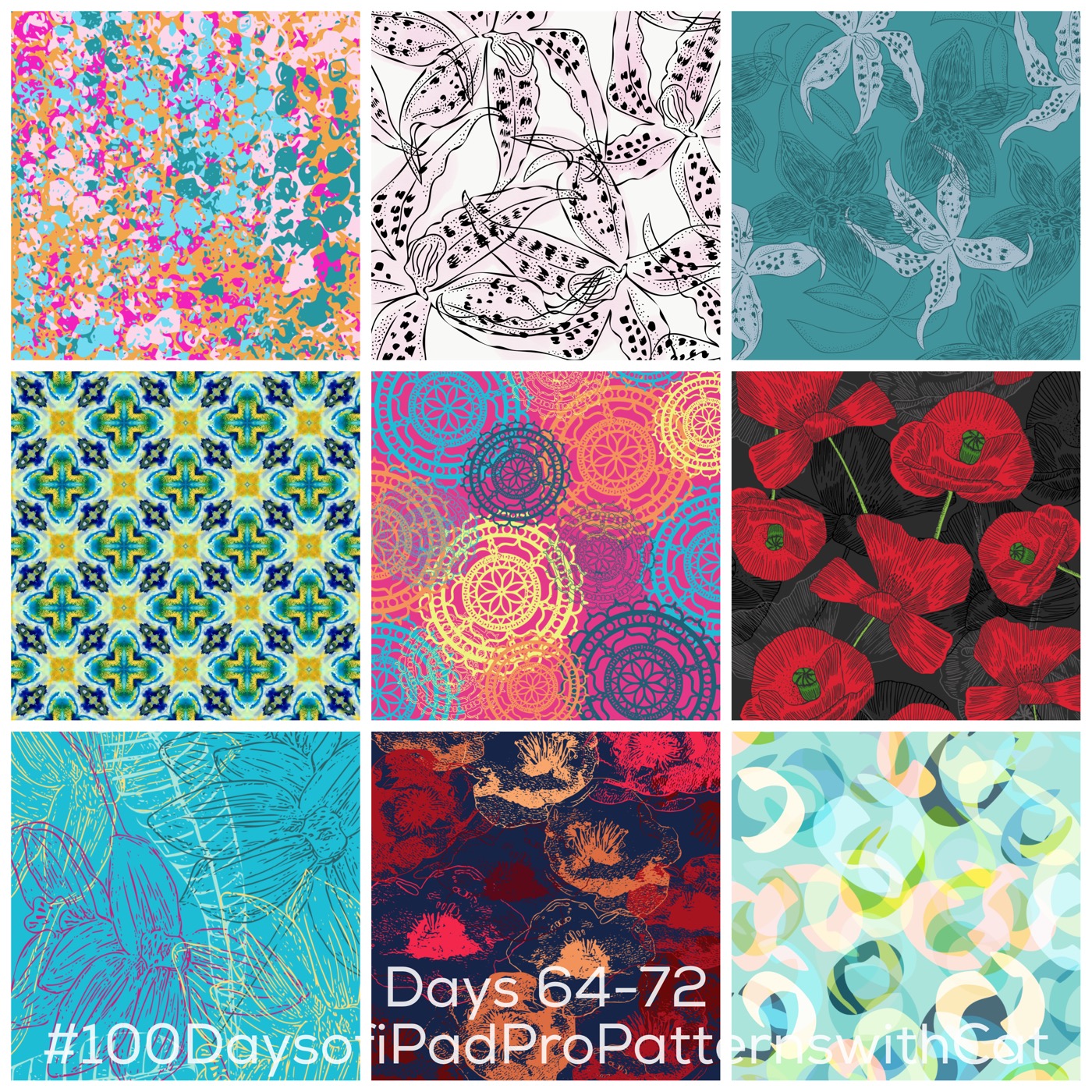 The muse does show up, every single day! That's what one the things I have learned during this time. I have to be dedicated also and make the time and effort to sit down and start creating. And usually one idea (sometimes just a little flicker of the mind) a day is enough to start the creative juices flowing. I have had floral explosions and quiet days. And more often then not I found myself opening one of the Adobe apps – Draw, Sketch, Capture and PhotoshopMix, which made it easy to transfer them into Photoshop and Illustrator. 26 patterns have already ben put into repeat and are now available for licensing via my Patternbank account.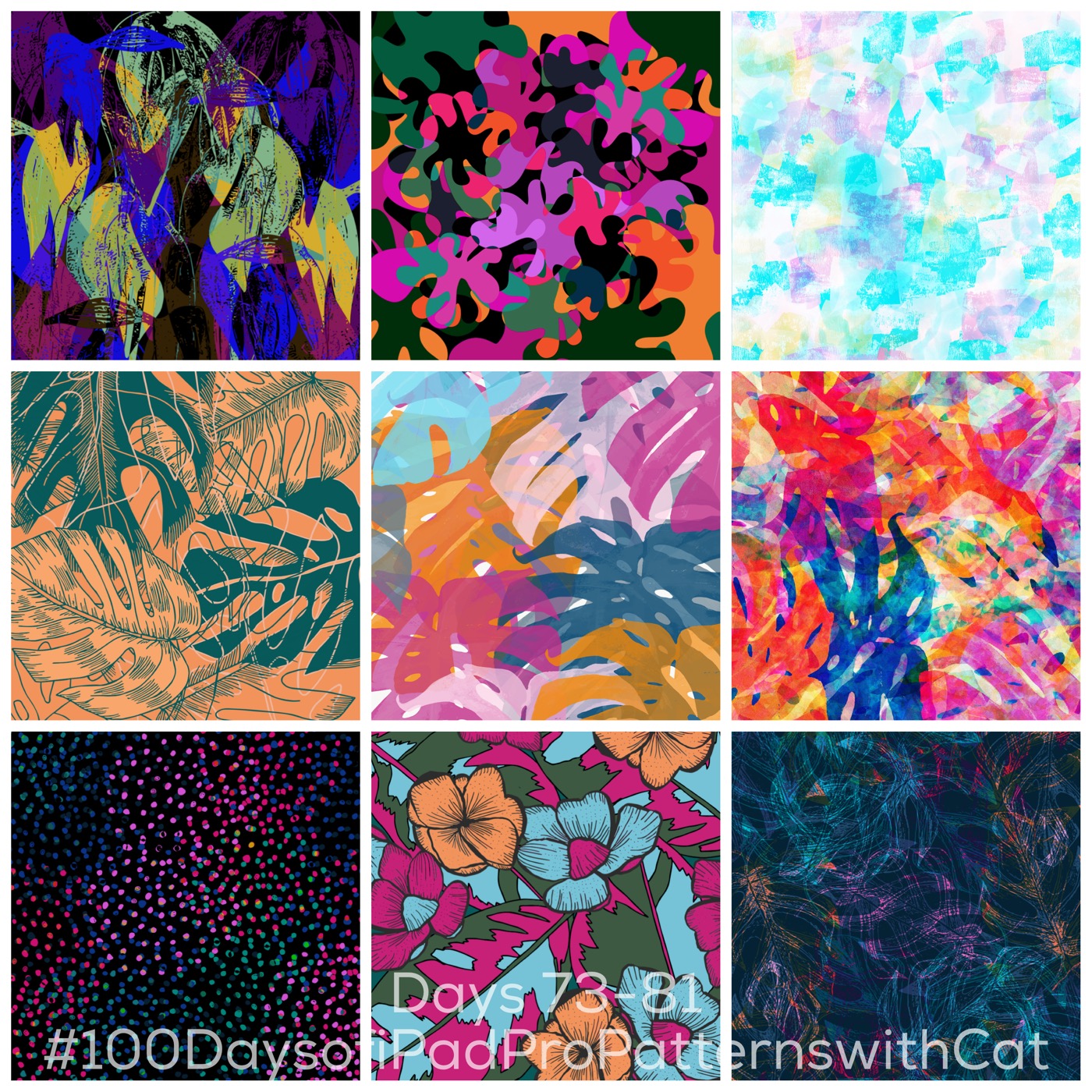 These last nine designs show an increase in tropical activity I see now that I have put them together. Not intentional at all, but very forward-looking indeed, as I will be sitting on a plane tomorrow heading towards the Caribbean. Three weeks of travelling with my family and that also means digital detoxing and no iPad Pro, but a real paper sketchbook, pens and watercolours. My #the100dayproject will be pausing for a while, but I will be back with fresh energy, fuelled by new adventures, experiences, people, food, flowers, flora, colours, smells and inspiration – and a full sketchbook, camera roll and traveller's heart.