My November Collection begins where my October Collection ended – at the 'Botanicactus Garden' in Mallorca. And it is another collection designed to a Patternmash live brief, called Defence Mechanism. The special thing about this brief was, that it was a weekend brief in contrast to the usual month-long-projects.
When I got the brief for the project on Saturday, I was spending the last day of our holiday on the Mediterranean island of Mallorca with my family. I am endlessly inspired by all things flora and was more then happy to see that the project involved cacti and succelents. During our fortnight on the island I had drawn quite a collection of cacti in my sketchbook as I was fascinated with them in their natural habitat, even when it was just around the hotel. I had spent one inspirational morning at the Botanicactus Botanical Garden, presumably the largest botanical garden in Europe with thousands of big cacti and mallorquin flora. These sketches became the basis of my collection. As I was wondering how I would ever be able to finish the collection in one weekend travelling back home, we learned at the airport that our flight was delayed by 10 hours. My laptop, Illustrator, Photoshop, a coffee and I was ready to work on my 'Botanicactus Garden' collection. That must have been the most enjoyable flight delay I have ever had!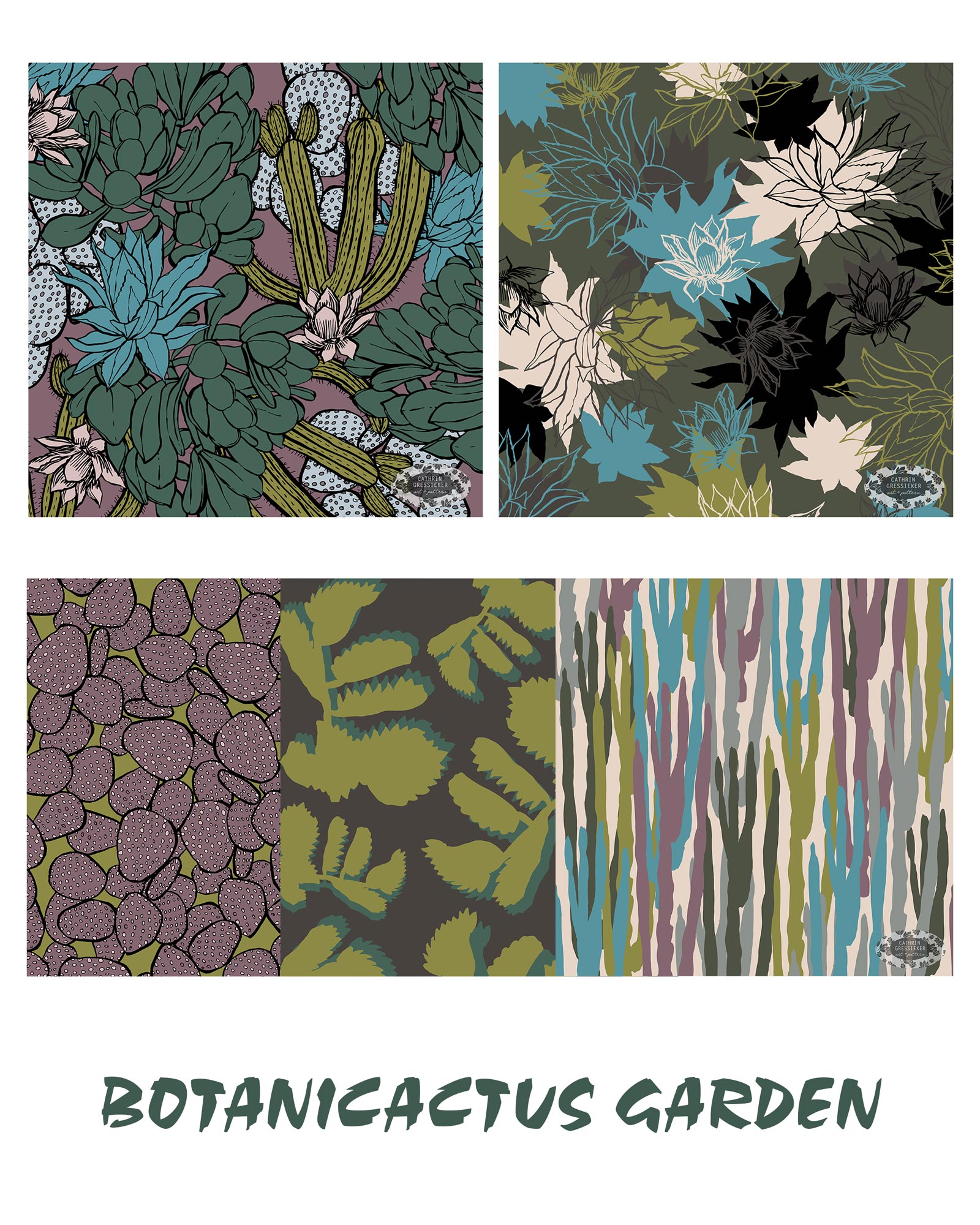 So I could go home with my finished pattern collection which is also a great souvenir of my time in Mallorca. Even though the holiday was more an escape from autumnal October in Northern Germany and was filled with happy sun & sea & last of summer Mediterranean colours, the collection is geared towards autumn/winter which is also reflected in the muted colour palette of the pattern collection. The collection blends my travel experiences together with the project brief and definitely helps me to settle into autumn in a pleasant, gentle and a bit nostalgic way.
And I would have never thought before that I could design something suitable for men's apparel, but it is.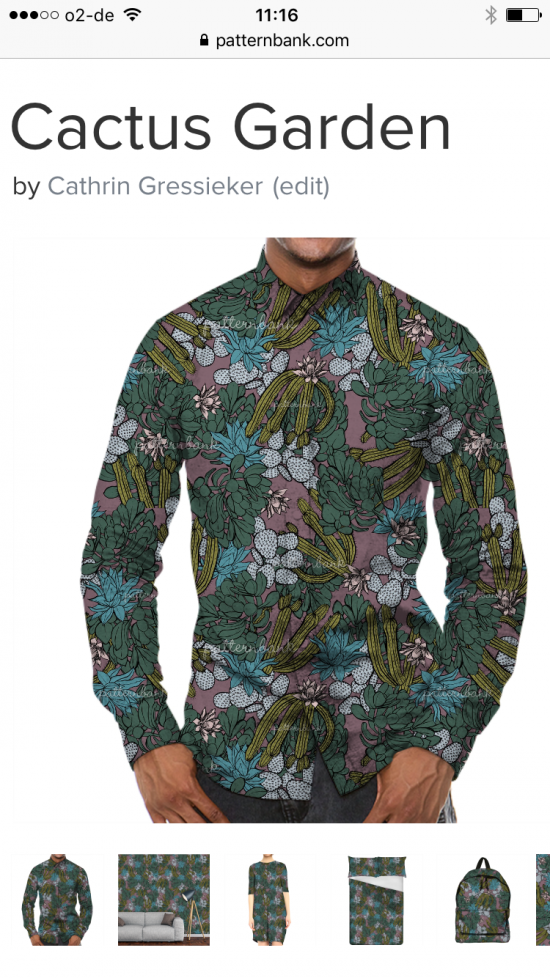 This design is now available for licensing with my online agency Patternbank in their Premium Section.
Merken
Merken
Merken
Merken