Here it is,
my first pattern design on a piece of clothing.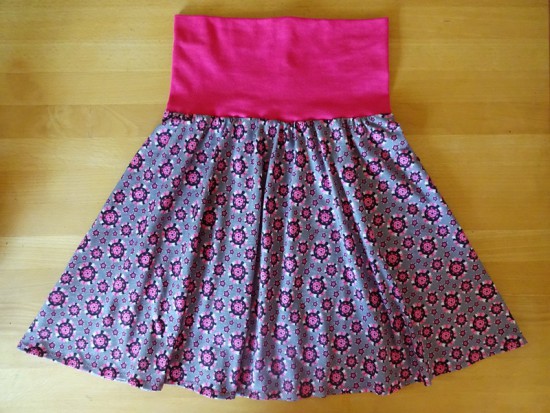 My go-to-sewing-pattern-for-a-simple-skirt is
Caprice by Mamu Design.
I can wear it in summer,
and with leggings for the rest of the year,
I even wear it in yoga classes.
I sewed a similar skirt last January
(and wrote a similar-looking post about it)
and this time I am happy to say there was no obession involved,
just fun sewing it.
Quick and easy.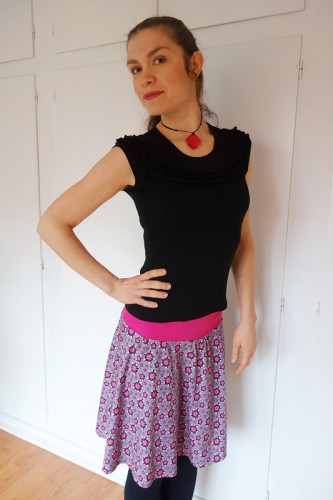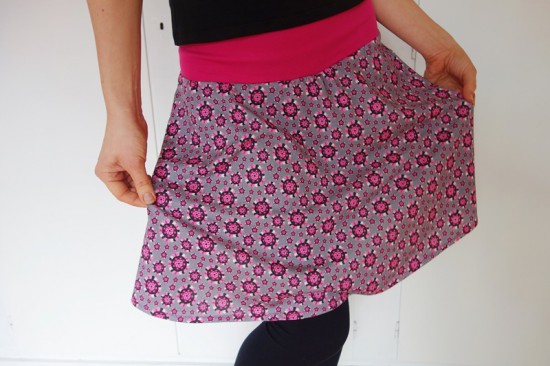 Now I can be a living advertisement for my designs.