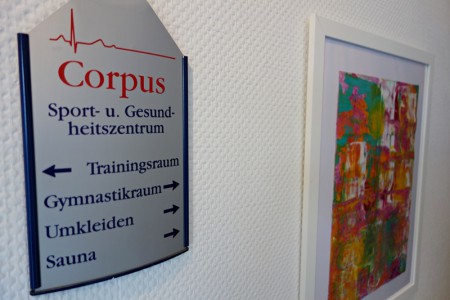 My solo exhibition at the Body- and Health center Corpus in Oldenburg opened this week. What about stepping on a scale and look at some art?
Work out, sweat and be motivated by my colourful paintings.
The exhibition is open to the public during the working hours of the sports center until June.
PS: A huge thanks goes to Susanne Schwartinsky-Probst for giving me the opportunity to show my work there and to Hubby for hanging and photography.
Merken
Merken