Another week, another pattern, another contest.
This is my submission for the Spoonflower contest "Spoons":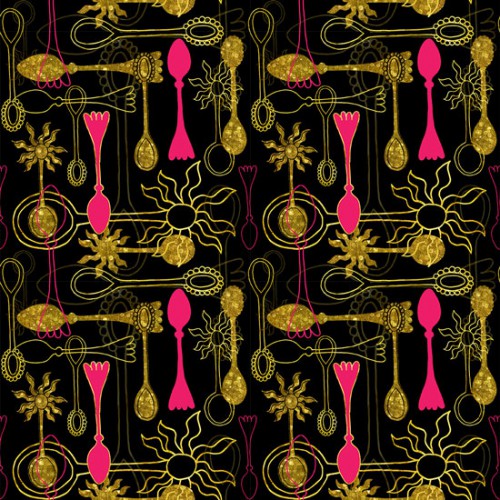 For this pattern I learned a couple of new things. First of all I made the pattern in Photoshop (I usually use Illustrator). The spoons are simple line drawings of spoons that I scanned in and then applied some golden Photoshop magic with the program InstaGlam. InstaGlam was part of a recent Design Bundle by Design Cuts (if you don't know them yet, check out their website for some amazing deals).
I don't want to bore you with too many technical details, but I had a personal breakthrough with repeating pattern design in Photoshop. I only knew the "offset"-method for creating repeats in Photoshop before, that can be tricky, because you can't change your designs afterwards. But with a method I learned recently in the Art and Business of Surface Pattern Design Module 2, you can move all your objects and rearrange them like in Illustrator with using the Free Transform function. Heureka!
You can enter your patterns until Tuesday, March 10th. Voting will open on Thursday, March 12th on www.spoonflower.com.