It is the first of March today and as I am writing this the sun is coming out after a morning of rain.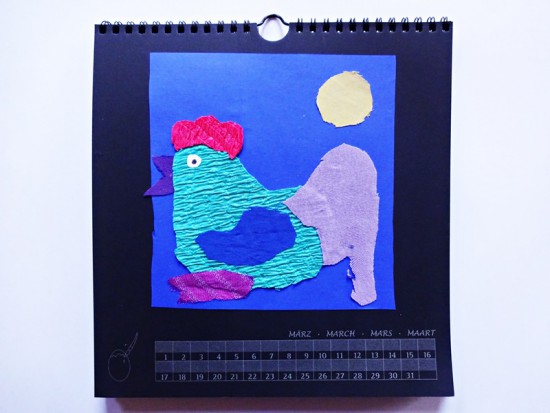 I am not quite sure what this chicken wants to tell me for the month of March to come, and Clara couldn't tell me either (Easter is only next month). What I know, is that March will be a packed month workwise and great month to grow creatively. I will be taking the B Part of the e-course Make Art that Sells with Lilla Roger's Studio.
Work for the following markets will be created – paper, baby/children's apparel & décor, scrapbooking, editorial and party paper. Five full weeks of learning, advice, a very talented and supportive community and making, making, making. March will not be a month when I will be getting a lot of sleep. So our family city trip at the end of March will be very appreciated. Where will we go? Let me surprise you. All I can say now, that it is a charming, cool and trendy European city, that I visited last time nearly 20 years ago. And this time, I won't be eating the "space cake" ;-).