In October I was contacted by a former yoga student of mine whom I had met again at an arts & crafts fair last year. She asked me if I could create a little painting series for a friend's birthday. We had a look through my portfolio to find a theme and creative direction for the series and the client also put together a beauti- and helpful moodboard. Her friend was interested in gardening, (spiritual) growth, femininity and was a cat lover. And she also had a favourite colour – teal, something there was very little of in my portfolio.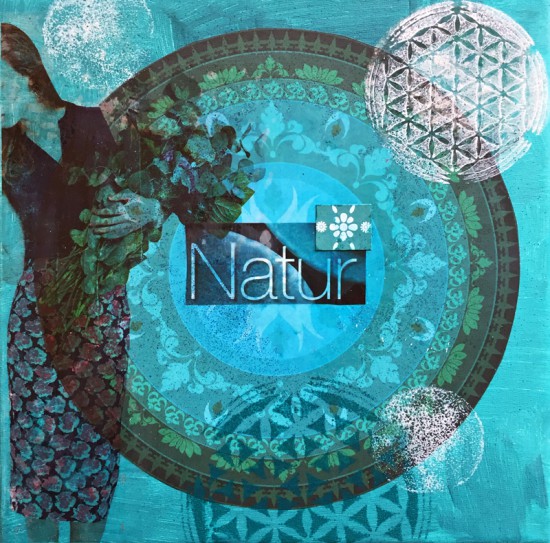 We decided upon three canvases sized 20 x 20 cm, I mixed some teal acrylic colour and started the series. Collage came naturally to me for this project, especially my favourite image transfers. I also did some layering with stencils, spray paint and paint pen.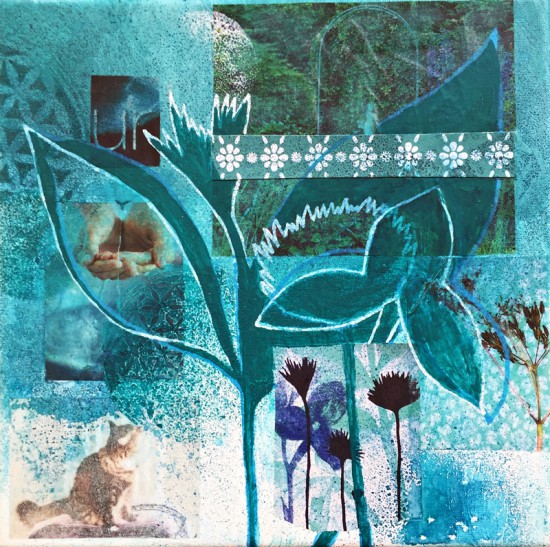 I haven't expected to have so much fun with this projects, working with unusual-for-me colours and motifs, but totally immersing myself into another person's personality or my interpretation of it. And there is still something of "me" in the paintings.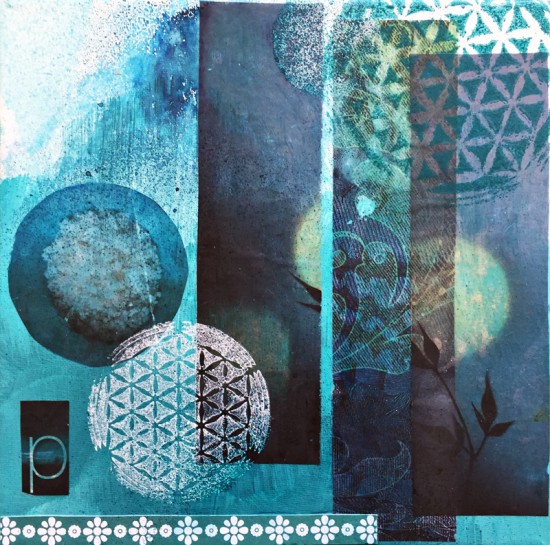 The feedback from the client was wonderful. This birthday present was in her words "a total success" and her friend was very happy with it.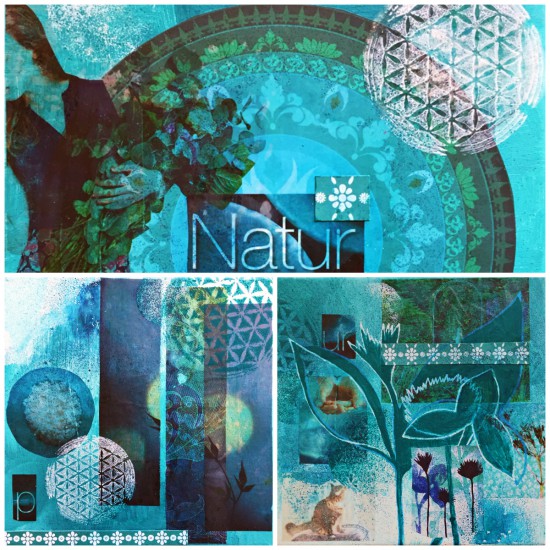 So if you are also looking for a personalised gift, feel free to contact me.
Merken
Merken
Merken
Merken
Merken
Merken
Merken
Merken
Merken
Merken
Merken
Merken
Merken
Merken