While we had a stretch of warm summerlike days in early May, I designed a couple of wintry patterns to a trend called Ice Princess – the monthly theme in the Textile Design Lab by Pattern Observer. That's what surface pattern design is often like – Christmas cards in June and bikini patterns ins December.
The Ice Princess trend focuses on a palette of blues, brown and neutrals with motifs like e.g. glacial landscapes, frost coveres branches and flowers, and geometrics based on diamonds and crystalline structures.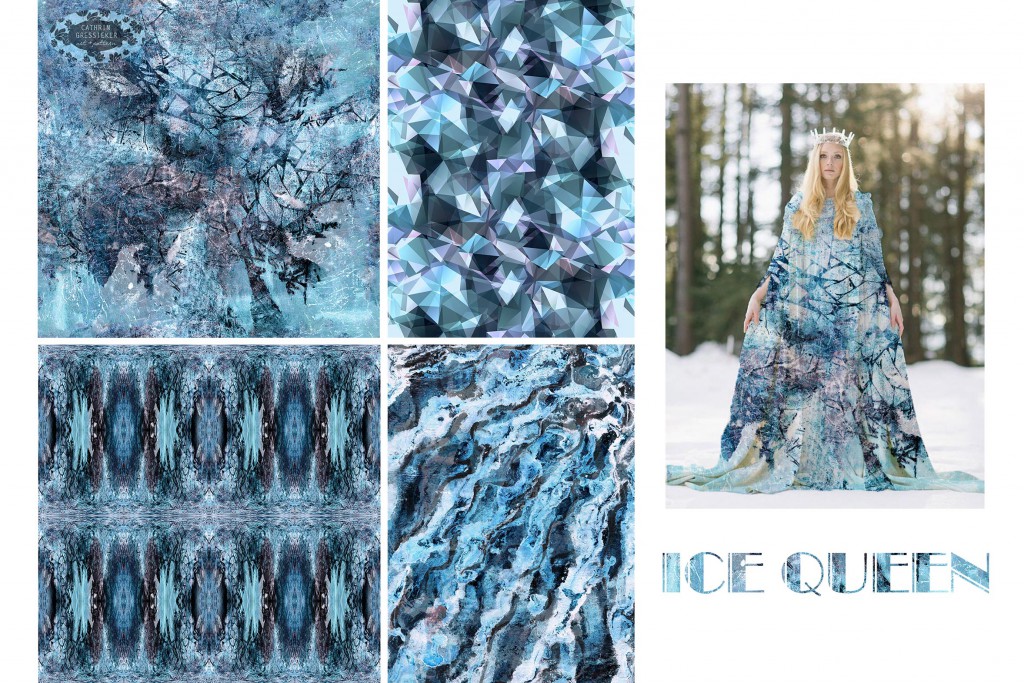 My Ice Queen collection is a mix of geometrical and textural patterns with a cohesive colour palette that would be ideal for women's apparel and even sportswear. Speaking of sportswear, in June I will be taking an online course Women's Activewear by Pattern Observer and I already have a strong feeling that my June Collection will be very much influenced by it.