This morning I painted my 50th morning mood of my 100-day-project. So I thought it was time for a little update since I started the project a good 1,5 months ago. I am still doing them. Every single morning. Never missed once (ok, I missed one weekend when I forgot to take my art supplies with me on a trip). I just love it, it is the first project I have stuck to that long. Here is a selection: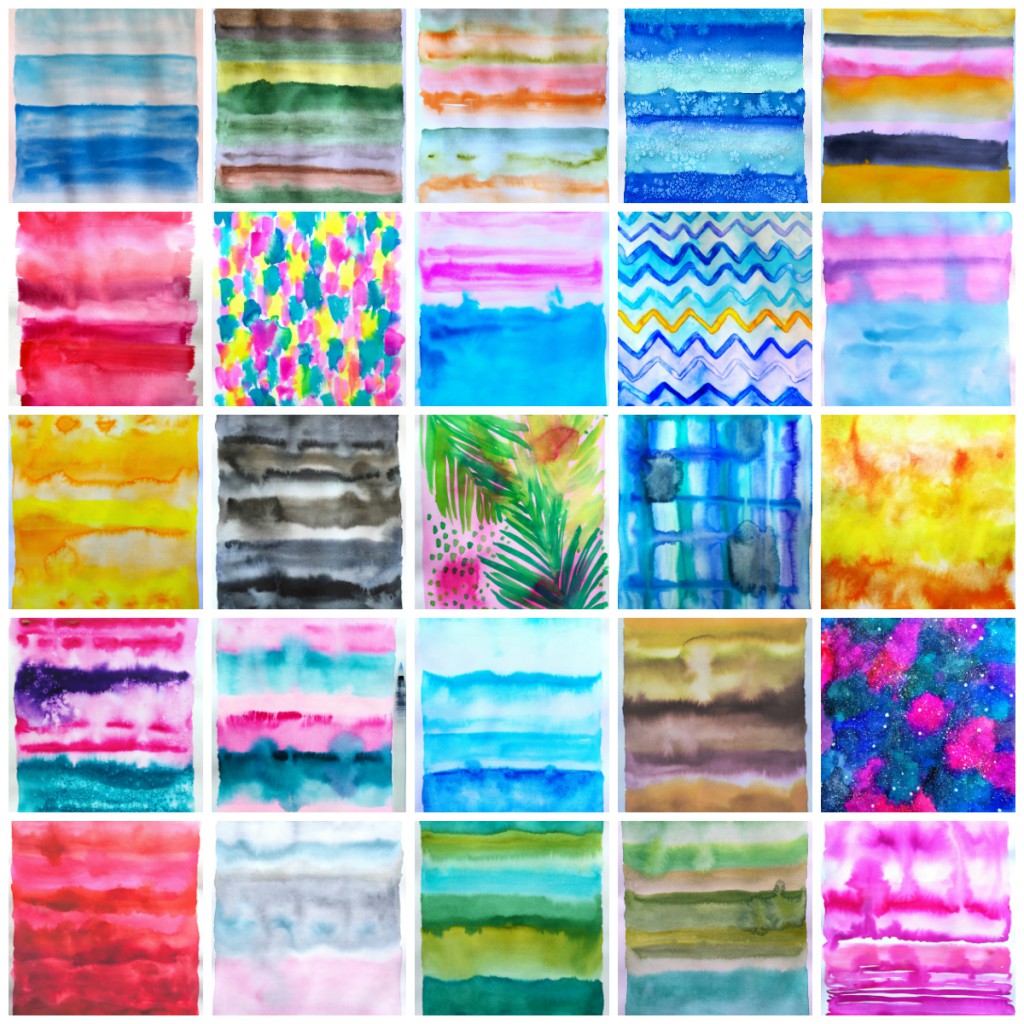 Some days it is a feeling or a certain colour combination I would like to paint, sometimes I sense it already in my waking-up-phase, some days I have no idea at all and just start with the colour that appeals most to me at that given moment, most of the times I am surprised by the result. This project has seen me buying and trying out new watercolours and inks.
Some days I am more courageous than others – and I am totally looking forward to painting another 50 moods. There will be a couple of changes as we will be going on our summer holiday next week, probably a different sketchbook in a square format, a simple travel watercolour kit, but usually I thrive on limited supplies, giving me a certain freedom within these limitations. And there will be so much inspiration – new places, new people, new colours, new sensations, new adventures, new moods! I will keep you posted.
Merken