Exciting news! This pattern of mine is shortlisted for the Tigerprint Floral Pattern Competition.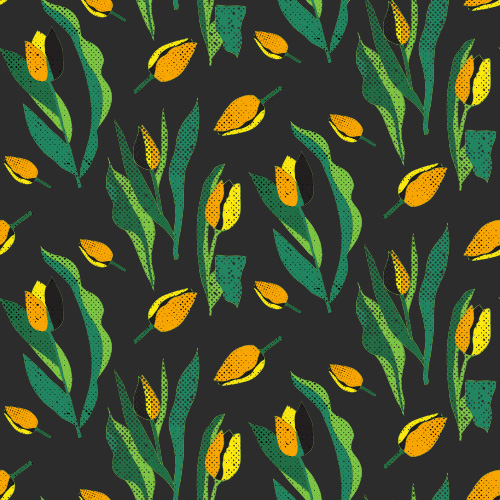 you can see the whole shortlist here
I created this pattern this month during the Art and Business of Surface Pattern Design course Module 2. We were given a lot of trend reports for spring and summer 2016 and I used some of the colours that were forecasted by WGSN. The tulips were hand-drawn. Hubby has this new thing about having fresh flowers of the windowsill of his room. A vase full of tulips and a longing for spring to begin served as my model and inspiration. The pattern is then naturally named after its flower-lover – "Oliver's Tulips".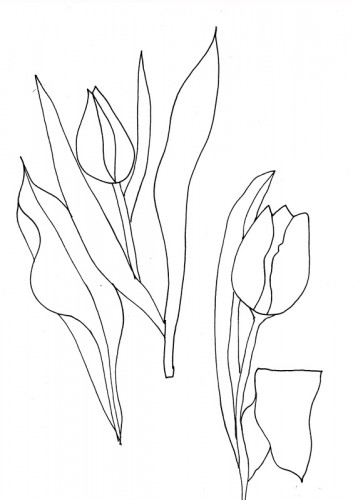 From over 1400 entries Tigerprint has chosen 87 pattern for the shortlist, so I am happy and amazed to be on that list. And as is this surface pattern design class is so talented, there are a couple of other classmates shortlisted. Congratulations to all of us! Everybody could submit up to five designs and I must say that this was my least favourite … but who knows, what the Tigerprint people are looking for. The shortlist is such a mix of so many different styles, it will be a real surprise to see the winner. As my pattern is very spring-seasonal and "edgy" I am not for a second considering being picked for the floral crown. But no matter what, I enjoyed making this pattern a lot and especially learning how to apply textures in Illustrator. Good luck to the other ABSPDers!