My pattern of the week is another variation of the hibiscus theme from last week. I also designed it on holiday on Mallorca and used photos of hibiscus flowers I came across during our stay. I experimented with blur modes, pixelation and also rendered the flowers in some ways digitally.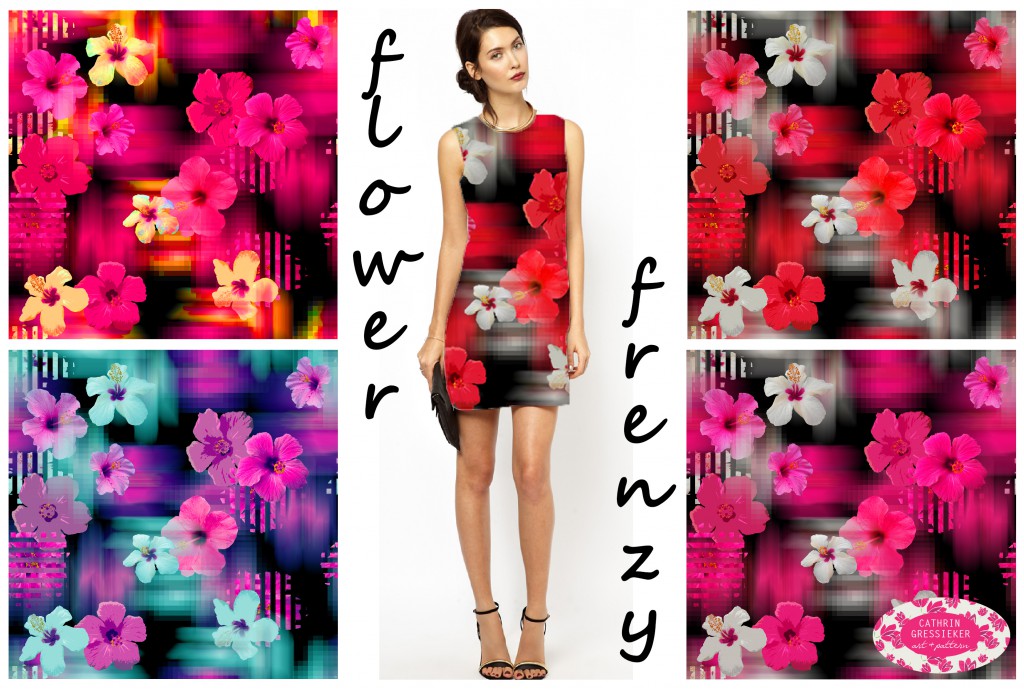 The pattern in the top-left corner was my original colourway and the other patterns are variations – I really can't decide which one I like best. The original is vibrant, the red patterns feels asian and, of course, there must be a pink one. But for some reason I also feel very much drawn to the blue variation. The pattern is really large-scale – the repeat tile is 100 x 100 cm. I created the pattern concept as a submission for jovoto's Textile Orbit.
The pattern is versatile for womenswear – on dresses, blouses, trousers, scarfs and also swimwear: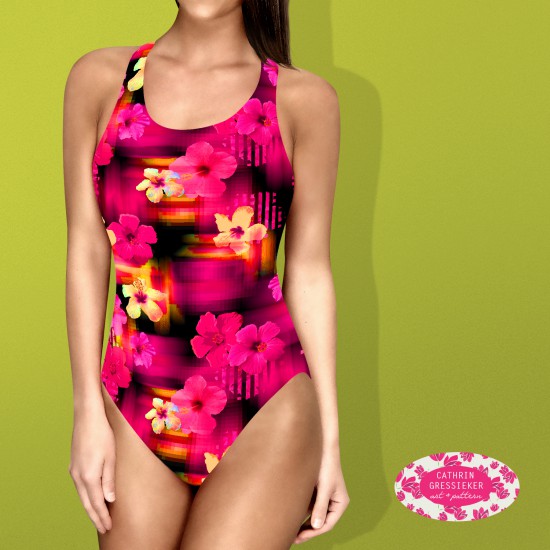 With this grey and rainy November weather outside it feels so good looking at something so summery!