This weekend my art buddy Doris Reske and me packed a lot of our smaller work and some paintings into a suitcase and put up at a stand at a local arts & crafts fair called Koffermarket here in Oldenburg. It was Doris idea to give it a try, besides doing our classical exhibitions and art shows. Usually this bi-annual market is more of a sew-knit-craft-jewellery-thing, but once we were accepted for the last available stand we thought it would be a good idea to do it. Doris has created a huge number of postcard-sized work this year and I also had a considerable amount of smaller framed paintings (you can see tidbits from our Colab 6 here). I got an older suitcase from my mother-and-law and exhibition-pro Doris had all the other props ready so we could go!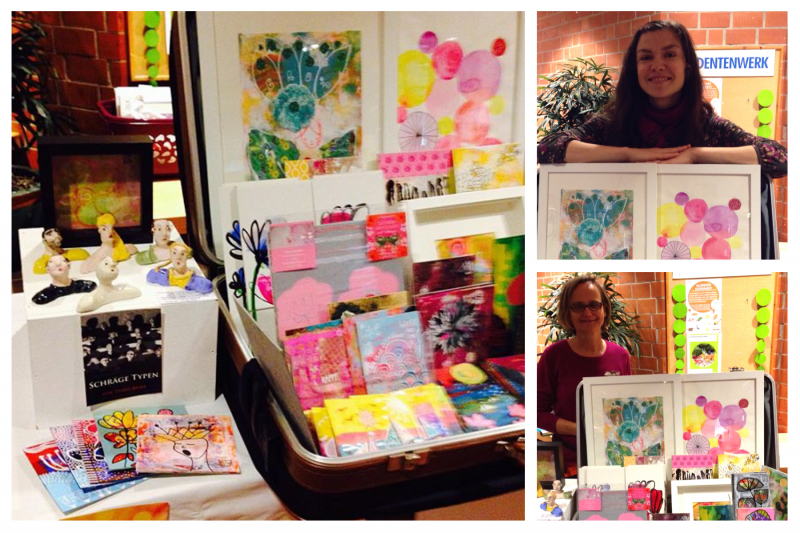 The Koffermarkt takes place at changing locations around Oldenburg. After having been a visitor at the markets in hip cafés and the theatre, our own premiere was at the lobby of Oldenburg University.
The day really flew by with lots of people coming to the market on this grey (but not rainy) November day. And it must be the target group of this market, young creative DIY mamas – I met so many of my yoga students from prenatal and mama & baby yoga classes.
And we sold quite a bit! Doris sold her "postcards" and I also sold a couple of my postcard-sized works and six framed paintings. Three paintings/collages from 2014 and three from this year. A success!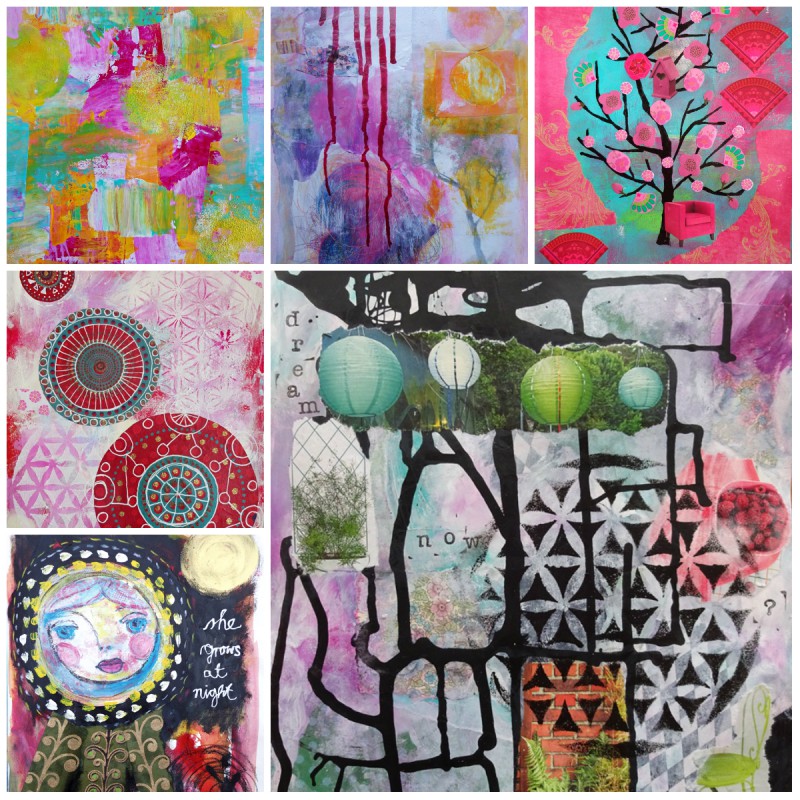 Thanks everybody, who dropped by and said hello and thank you everybody, who bought a piece. I hope, you will enjoy having them in your houses as much as I loved painting them.