I like to get my hands and studio messy with glue and papers from time to time and make some collage. It is a relaxing and surprising process and can be spread over a couple of days, with working on the different layers for a couple of minutes and then go back to kids, house, yoga and everyday life and come back to the collage with fresh eyes later again.
To learn some new techniques I signed up for the course 30 Days of Collage with Stephanie Levy and I really fell in love with image transfers with packing tape (you can find a great tutorial for it here). In my paintings and photography I like working with layering and now I can add transparent layers to collages with packing tape image transfers. This was my first experiment and I used mainly cool colours.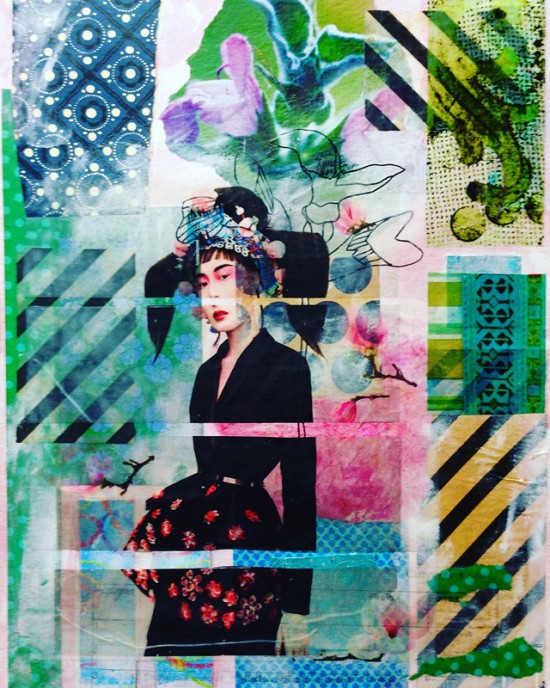 With this collage I aimed for a monochromatic look, but me being me, I had to use some pink also: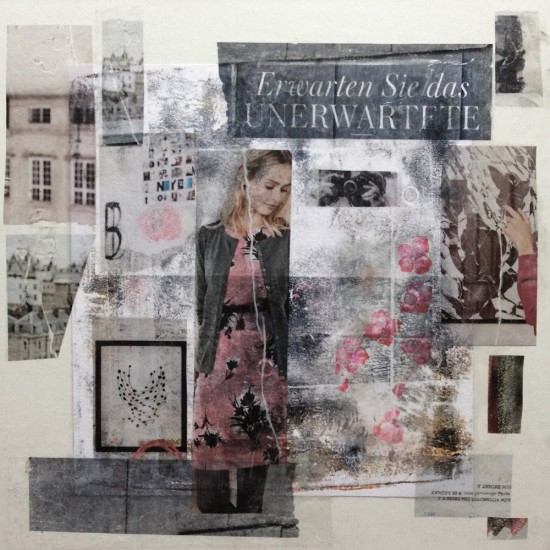 The German copy reads: expect the unexpected.
I made the first two collages before going on our holiday to Mallorca and when I came back two weeks later, after all those blue shades of the Mediterranean sea and sky, I had to dive into a lot of pink and warm colours: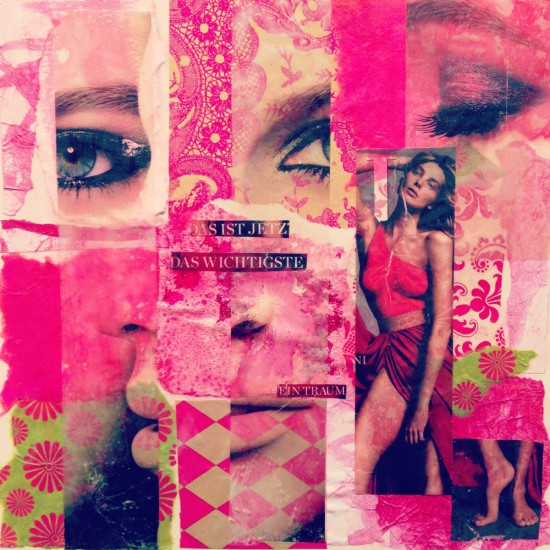 The copy reads: that is now. the most important thing. a dream.
For my collages I used papers that I have collected over time and a lot of images, especially of the ladies, come from women's magazines and fashion catalogs. And maybe because of my recent work in jovoto's Textile Orbit designing patterns for womenswear, my collages look a bit like fashion moodboards.