It's been a while since I posted my last pattern, nearly six weeks actually. And this was the time I took off this summer, for travelling with my family to Thailand, for being mostly offline and not missing much, for drawing with no aim in my sketchbook. For replenishing, filling the well, seeing and doing new things. So I have no new pattern to show yet.
But I can show you something I have been working on the weeks prior to my summer time off. In June and July I took the new MATS course – Creating Collections for Home Décor with art agent Lilla Rogers and art director Margo Tantau. This intensive five-week-course focused on five popular substrates (materials) often used on products: metal, fabric, glass, ceramics and wood. We were given three different trend boards for inspiration and I chose the one with a modern romantic French feel. Here you can see my collection for fabric, glass and ceramics.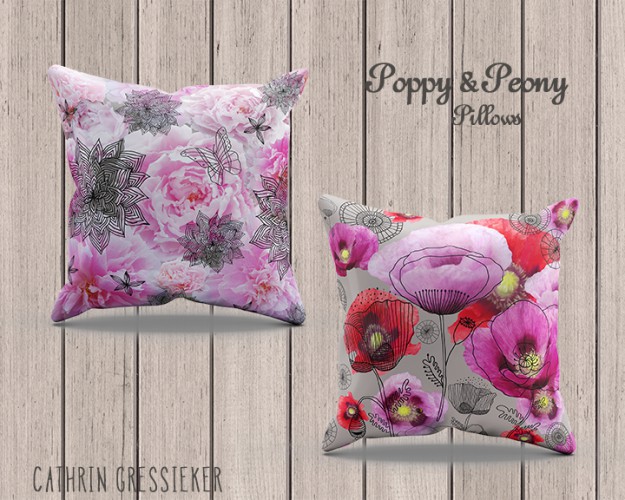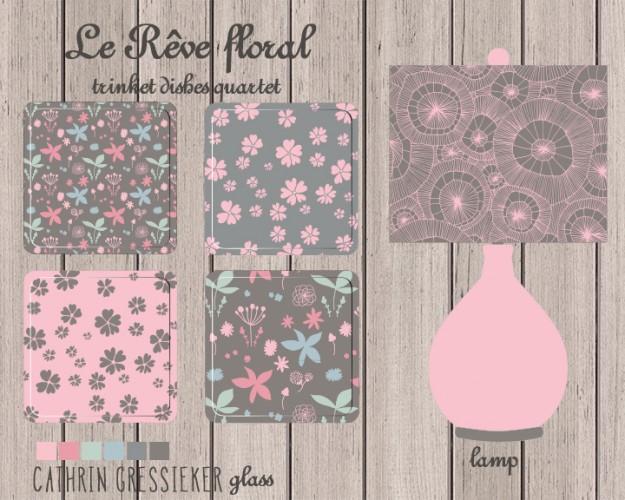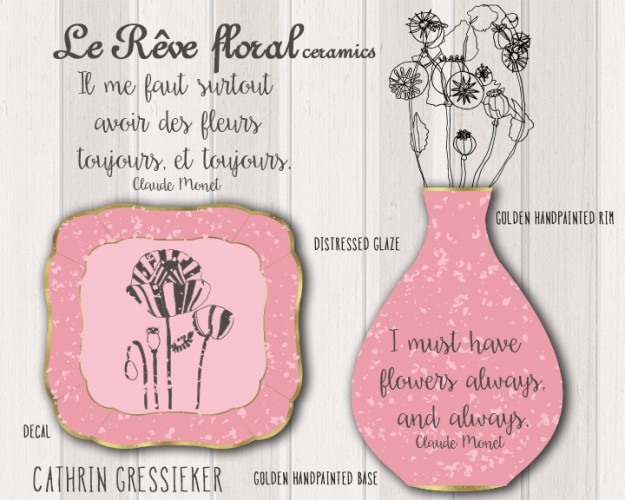 After this course I see home décor in a completely new way, totally dissecting products in shops and other people's houses. So, Anthropologie, what do you think?