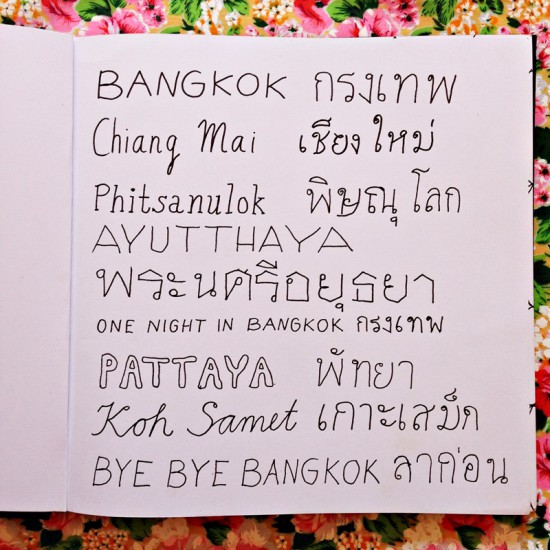 I brought my sketchbook home brimming with sketches and the feeling of fun I had while drawing them. Nearly all of its hundred pages filled up with memories and the big and little things I saw and put to paper on our Thailand trip. Things, that a camera can't capture this way. Mostly little things, like the fruit and food I loved to eat there: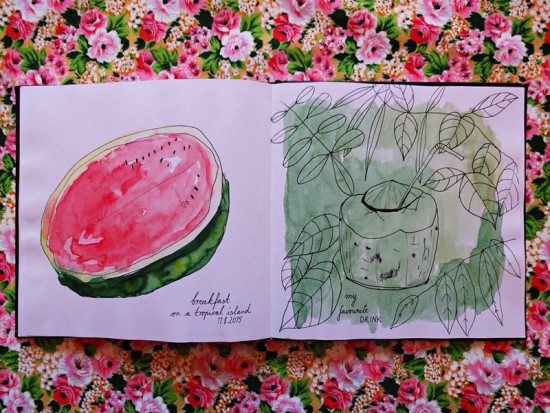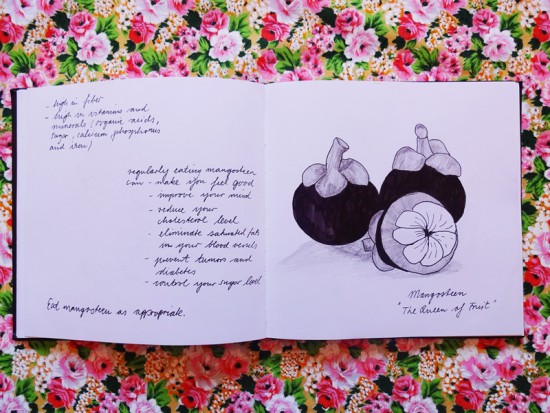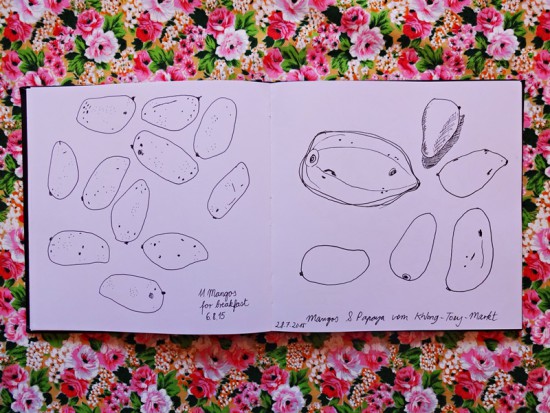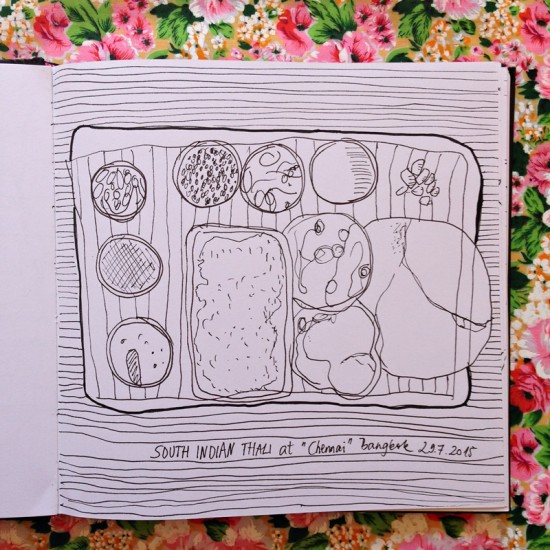 And I gave myself full permission to play in my sketchbook, nothing had to become a pattern or a painting. It was all for my personal exploration, surprises and fun (just on some pages I tried something pattern-like):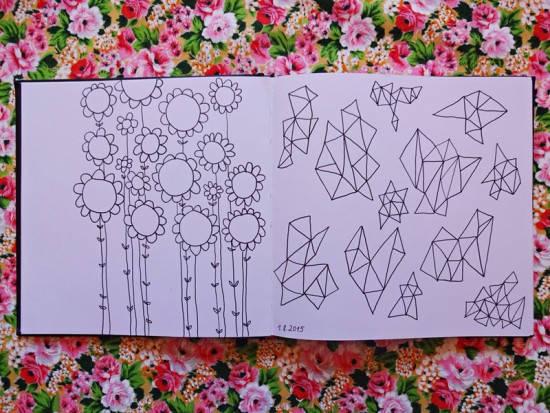 I drew a lot of things I hadn't drawn before: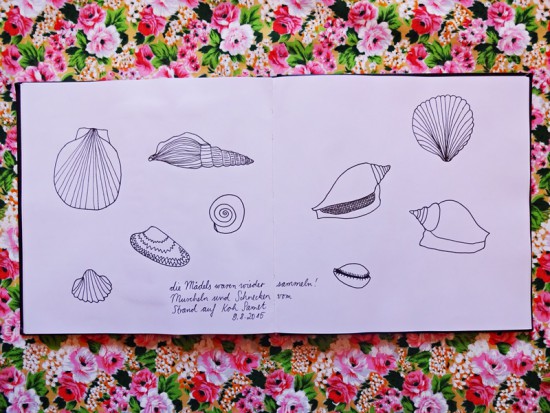 And some people I knew very well: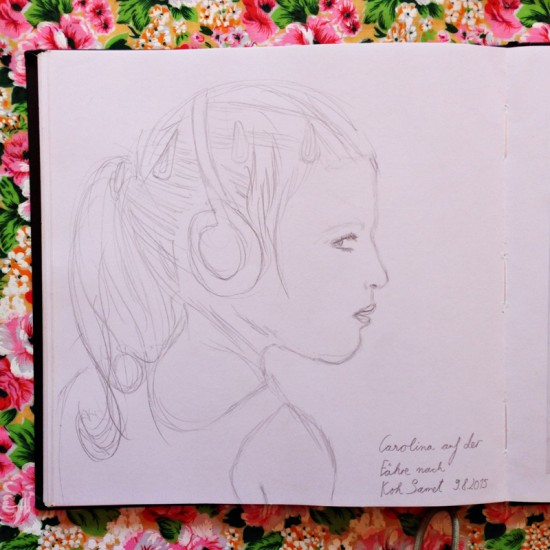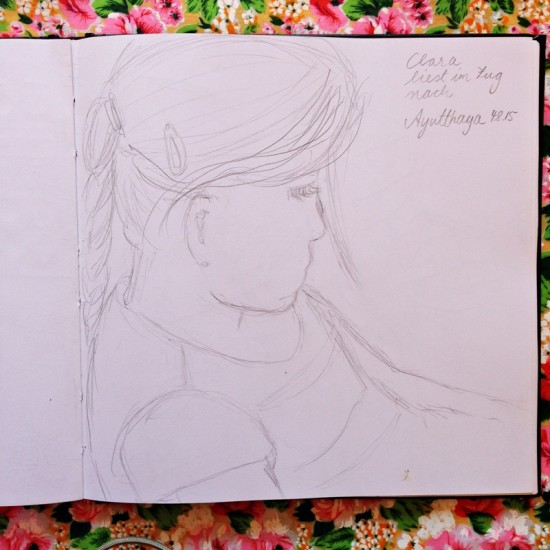 I was always fascinated by the lush tropical flora: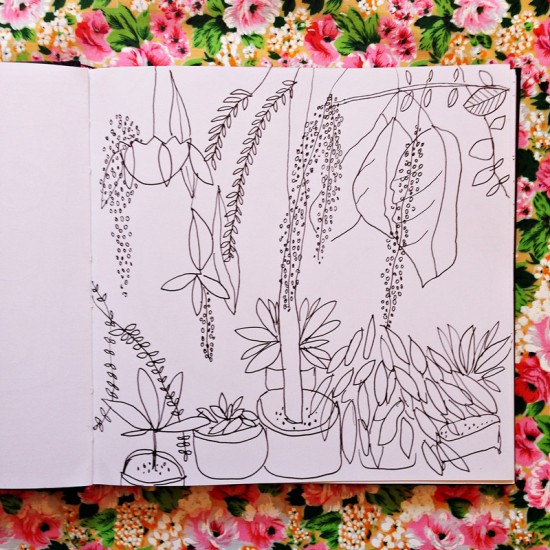 And I totally fell in love with lotus buds: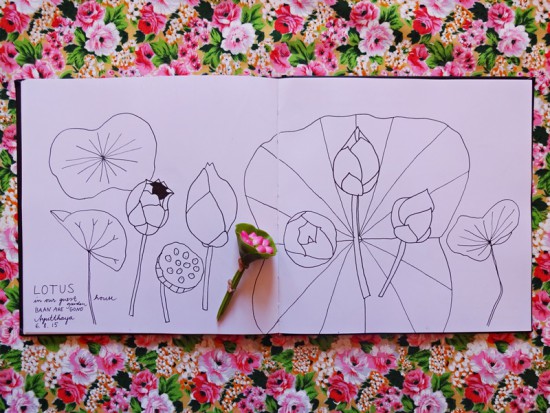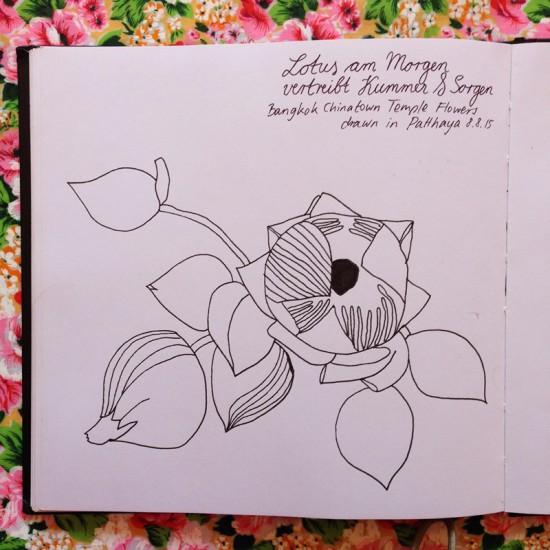 And you know what?
I even started a new sketchbook: