"Summer afternoon – summer afternoon; to me those have always been the two most beautiful words in the English language." Henry James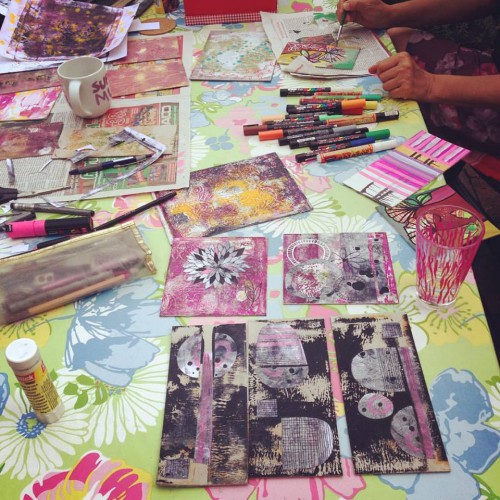 It was exactly that – a perfect Sunday late-summery afternoon, spent in my garden with Doris Reske doing our Colab 6.  We further worked on our monoprinted backgrounds from Colab V, adding line-work, paint pen and collage elements.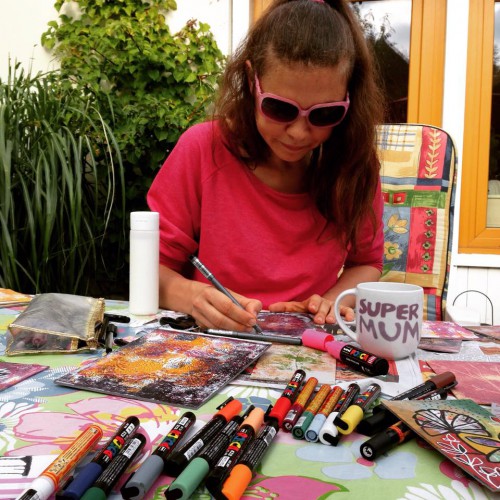 What has started as an experiment in March with our first collaborative session, has become a well-loved monthly artist date. And the spring seeds planted have become ripe fruit, so to say, because we sold our very first Co-Lab painting Golden Circle at our just-finished exhibition of the same name. And what we also found out – those little arty postcards also sell very well.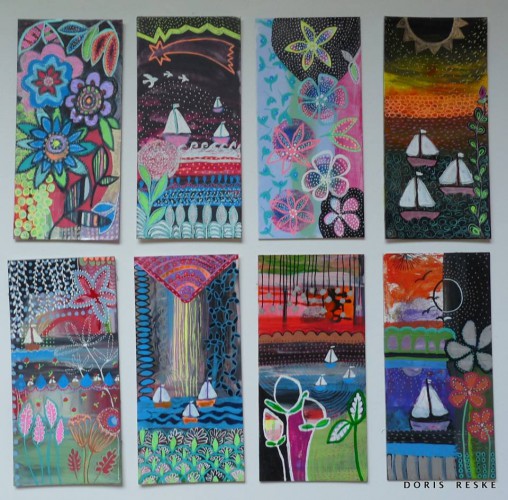 Doris great art studies sell like hot cakes with colleagues, friends and at exhibitions and she is producing them like a whirlwind. After our Co-Lab 6 I can now add some new ones to my little stack.