My pattern design passion started last summer with signing up for the Make it in Design Summer School where I made my first pattern using collage and some design freeware. Since last summer I have taken a bunch of pattern design courses, like Jessica Swift's Pattern Camp, all the modules of the Art and Business of Surface Pattern Design, Bonnie Christine's course on CreativeLive and Elizabeth Olwen's Skillshare classes, learning something new in Photoshop and Illustrator basically every day.
And now – a year later – it is Summer School time again! I signed up for all three tracks, beginner, intermediate and advanced to be fully inspired and challenged.
The brief for the advanced track was to design a pattern to a trend called Past Modern / Reworked Classics inspired by traditional patterns, intricate ornamentations, paper cuts and laser cuts. A colour palette was provided and I wanted to make a pattern that felt suitable for a wedding, having a modern lace feel. Recent drawings from my sketchbook seemed very appropriate for this to me: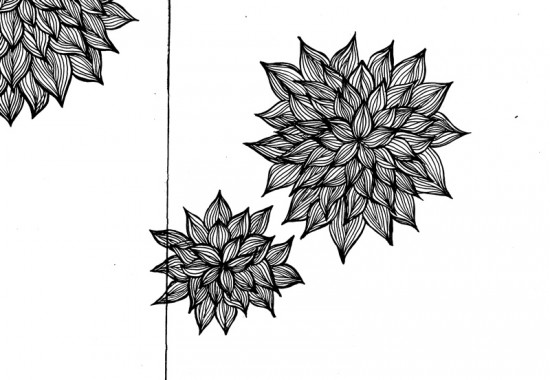 I image-traced these flowers in Illustrator, coloured them and started them moving them around until I felt the pattern was balanced.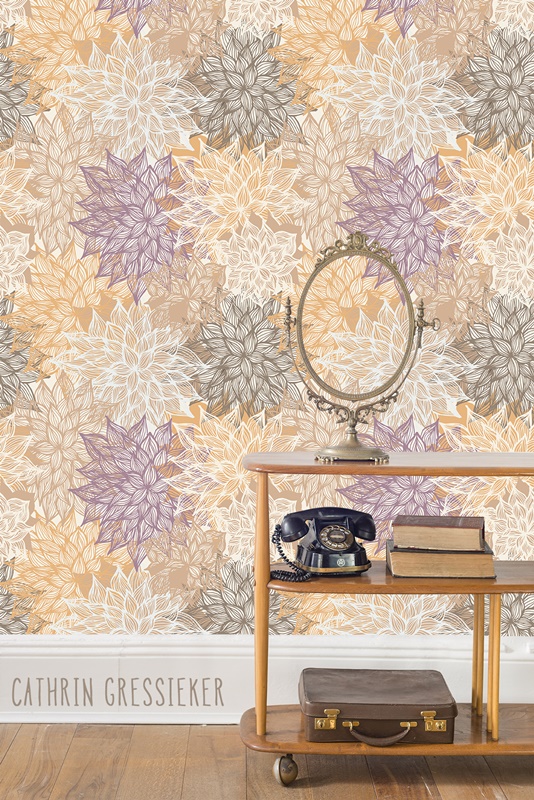 The theme for the beginner track was Soft Pop – a trend for next  spring / summer.  I was already familiar with the colour palette and the concept as I had already designed a Soft Pop pattern before.  For the new pattern I was inspired by 60s patterns. You can see my pattern and all the other wonderful submissions here in the Summer School gallery.
And here is the link to my pattern for the intermediate brief Eco Active / Organic Decay inspired by organics, textures and enviromental decay with camouflage-like patterns. For this pattern I combined three photos I made in my neighbourhood using Photoshop. And even when I thought in the beginning, I might skip this brief, it was the one I then enjoyed the most and I am still on the lookout for more organic textures around me.