This week's pattern comes as a cooling summer breeze to you.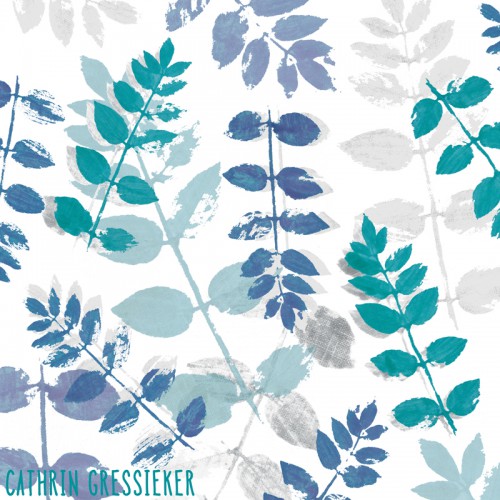 The process behind my "Blue Wisteria" was fun and experimental. I went back to my plant printing of summer 2012 (blogged about here).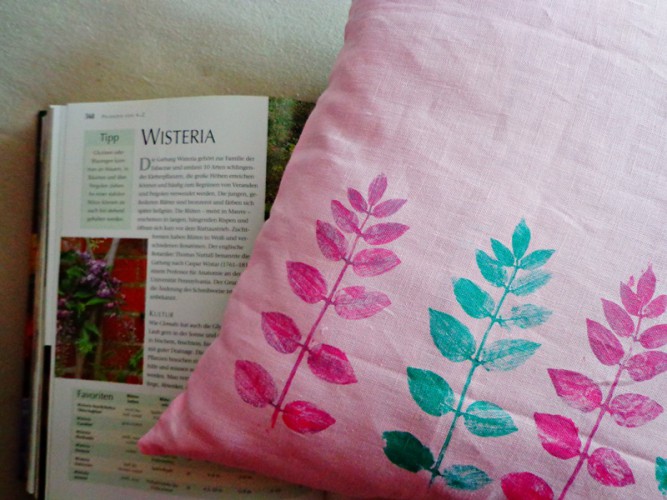 The wisteria leaves came from my mother-in-law's patio (and the pillows still sit around in my bedroom). For the new pattern I used a photograph of the printed plants, image-traced them in Illustrator and played around with the colour tools in Photoshop afterwards until I arrived at a colour combination that I liked. I especially like the textures of the pattern – all adding to its natural feel.