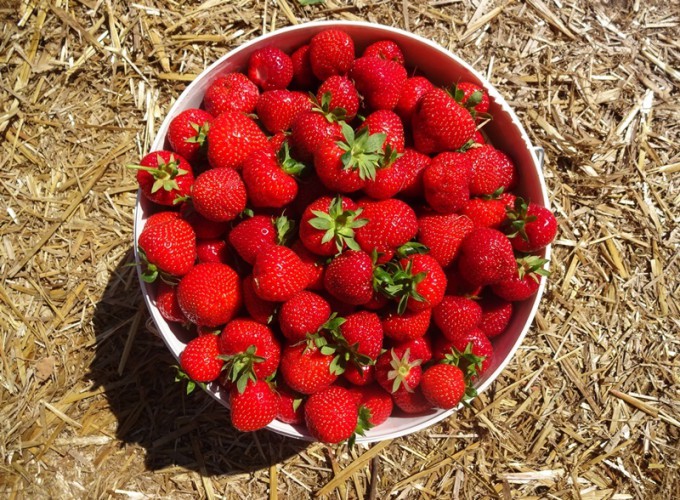 My summer patterning continues, with yummy summer inspiration all around us. Recently, we went strawberry picking with the girls on a local farm nearby.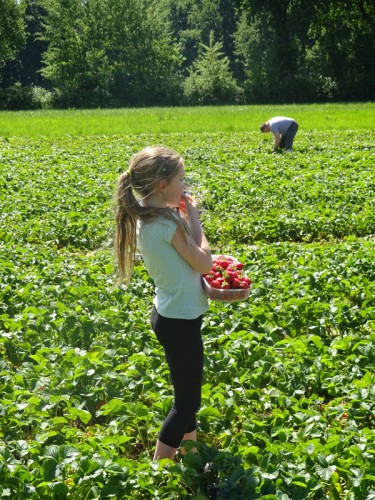 Especially our little Carolina is very fond of strawberries and so I wanted to preserve some of this summer goodness in a pattern. And I had to draw my sketches quickly – these strawberries get eaten up so fast! I wanted a painterly and textured feel to the pattern and so I reused my ink-on-yupo-blobs from the cherry pattern. This pattern is called "strawberries and pink cream":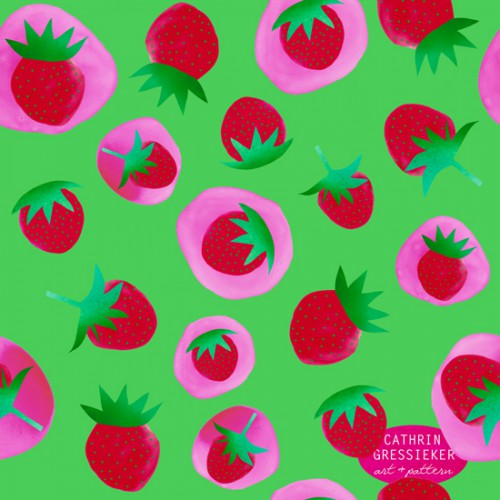 I also tried a darker background for these mock-ups: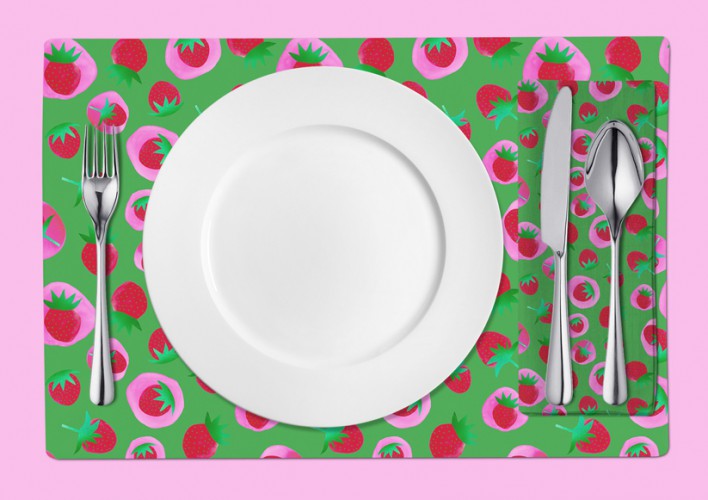 When Carolina saw the image of the strawberry pattern on the computer screen, she shouted happily: "Yummy strawberries!" Mission accomplished.