Today I turned Clara's calendar and her favourite monthly page of them all is now hanging in our living room.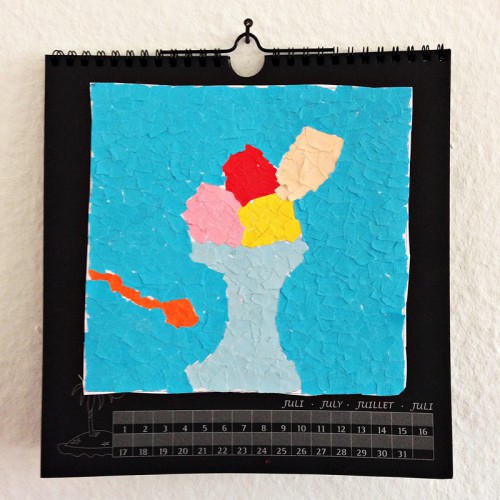 And her calendar is so right! Summer has arrived with its full glorious force this week, with the temperatures rising to new heights daily. Carolina asks for ice cream on a daily basis too – "It's summer, Mama!" We will surely enjoy this month. Another three weeks of school and kindergarten and then, hard to imagine now, we will fly off on our summer holiday.
Looks like this could easily become my favourite month too.