With this week's pattern I am exactly halfway through the year! And what should be in the middle of the year? Summer! The temperatures are hotting up finally and what can I bring you patternwise better than a cooling lemonade – my entry for this week's Spoonflower contest. I wanted to combine yellow colour blobs with graphic black line work, a combination I already played with for my English tea towel. The colour blobs are again ink on yupo paper. And I also sketched a lot of lemons sitting in the sun on our terrace.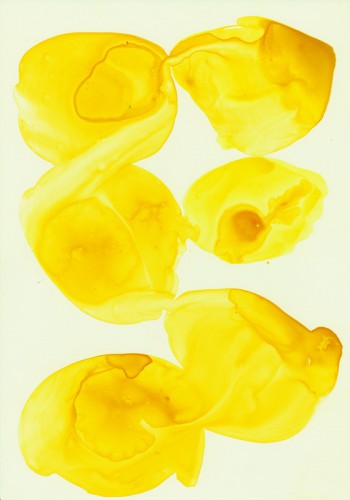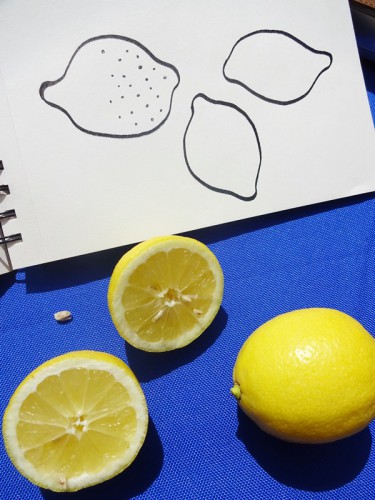 The pattern creation process was a combination of Illustrator and Photoshop – livetracing all the line drawings and construct a blue grid in Illustrator and putting it then all together with the yellow blobs in Photoshop.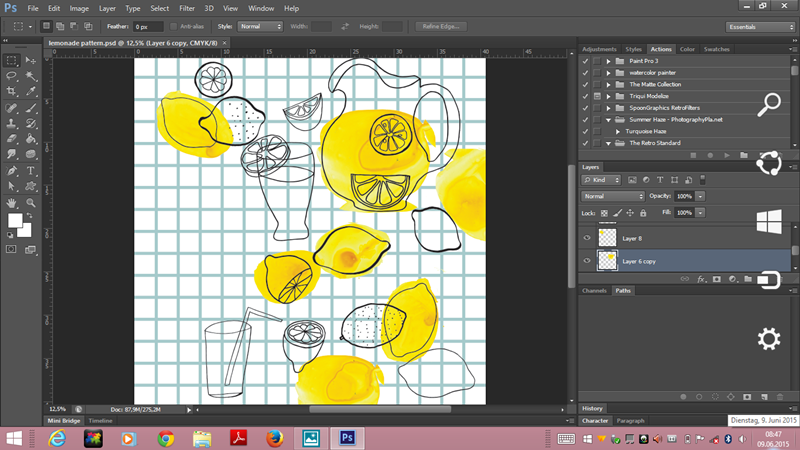 My finished pattern is called "Lemonade Jazz":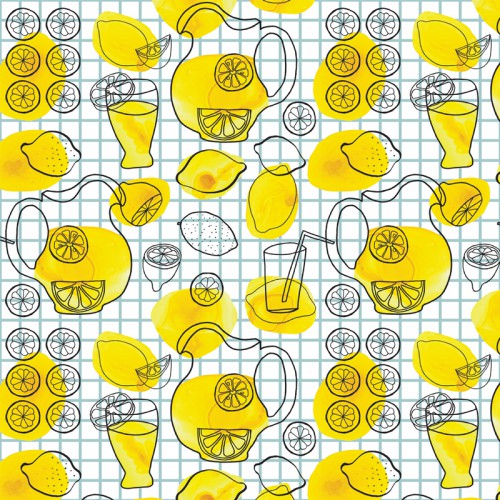 You can see all the refereshing lemonade patterns on Spoonflower here: http://www.spoonflower.com/contest_voters_temp/new?contest_id=308
And there is loads of them! If you come across mine and like it, I would very much appreciate your vote. Thank you!