It is mostly my sketchbook I go to for drawing and painting these September days. And the total vegan foodie that I am, I love drawing all the good things that are in season right now. And then eating them. This is quite a challenge for me, especially with figs, that are one of my favourite fruits.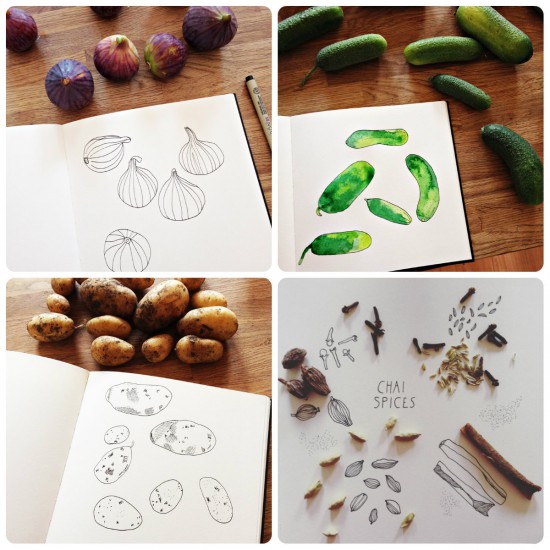 The potatoes come from our little stretch of garden behind the house, Hubby's hobby, and we enjoyed our meagre, but delicious crop of 2015 oven-baked with Hokkaido (another favourite of mine). Speaking of favourites, every year I am anticipating the season of these little gherkins and then I like to eat them by the pound, and more. Raw, just like they are or lightly salted for a day the Russian way ("malosolniye") my mother makes them for me when we come to visit in summer. My 8-year-old Clara acquired a taste for them also this summer for the first time.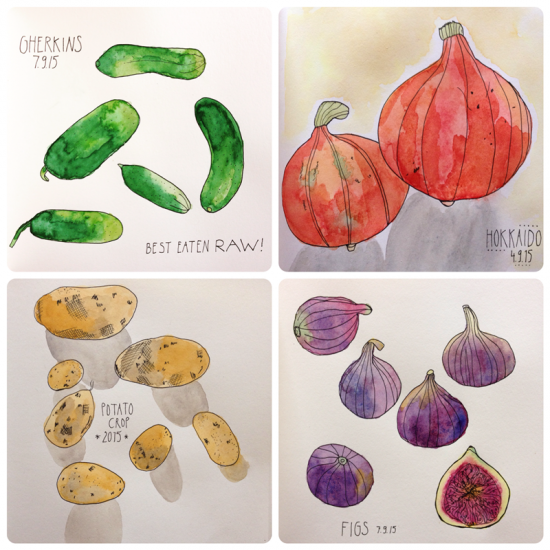 I got totally addicted to chai tea when I went to India for the first time in 2004 and for a long time I thought I would never have chai again. No milk for me as a vegan and I can't handle black tea very well anymore. But after Hubby surprised me with a chai recipe from an Indian cookbook a fortnight ago, I found out that I can make great vegan chai latte with soy, rice or oatmilk and with no black tea at all. Cooking these fabulous spices with water and vegan milk for about ten minutes makes a perfect flavourful drink for these cool September days.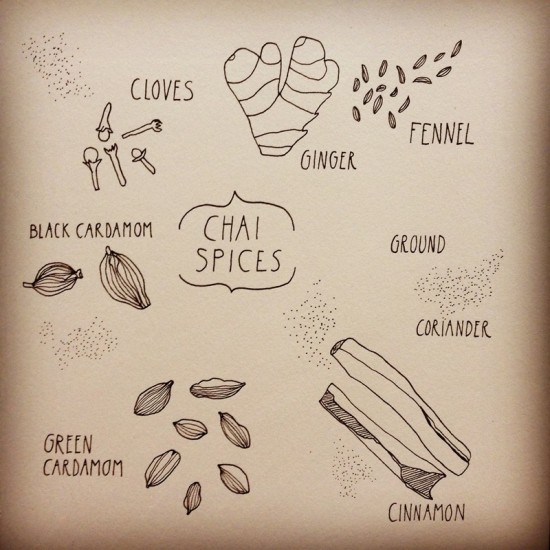 Let's see what I can eat draw next!