At the beginning of this week I came down with quite a cold. For two days I didn't feel too good and I helped my healing process with some wholesome food and a little sketching in the sun.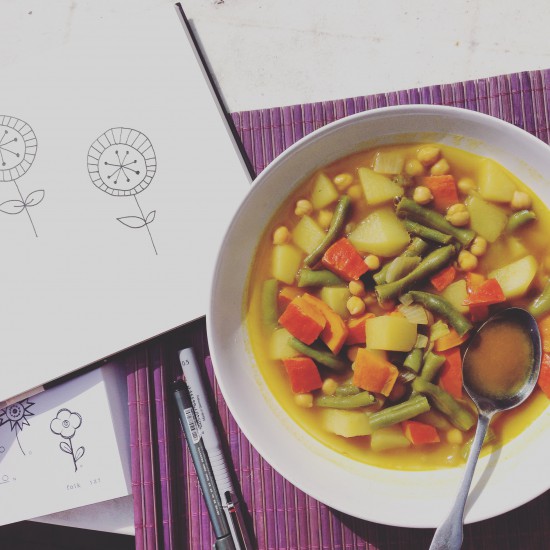 These sketches then became the starting point for a new pattern collection, that emerged quite naturally. I love the 1950s designs of Lucienne Day and Jacqueline Groag and decided to choose a midcentury modern colour palette with a fresh twist (and with no pink at all!). Looking at these colours felt soothing too.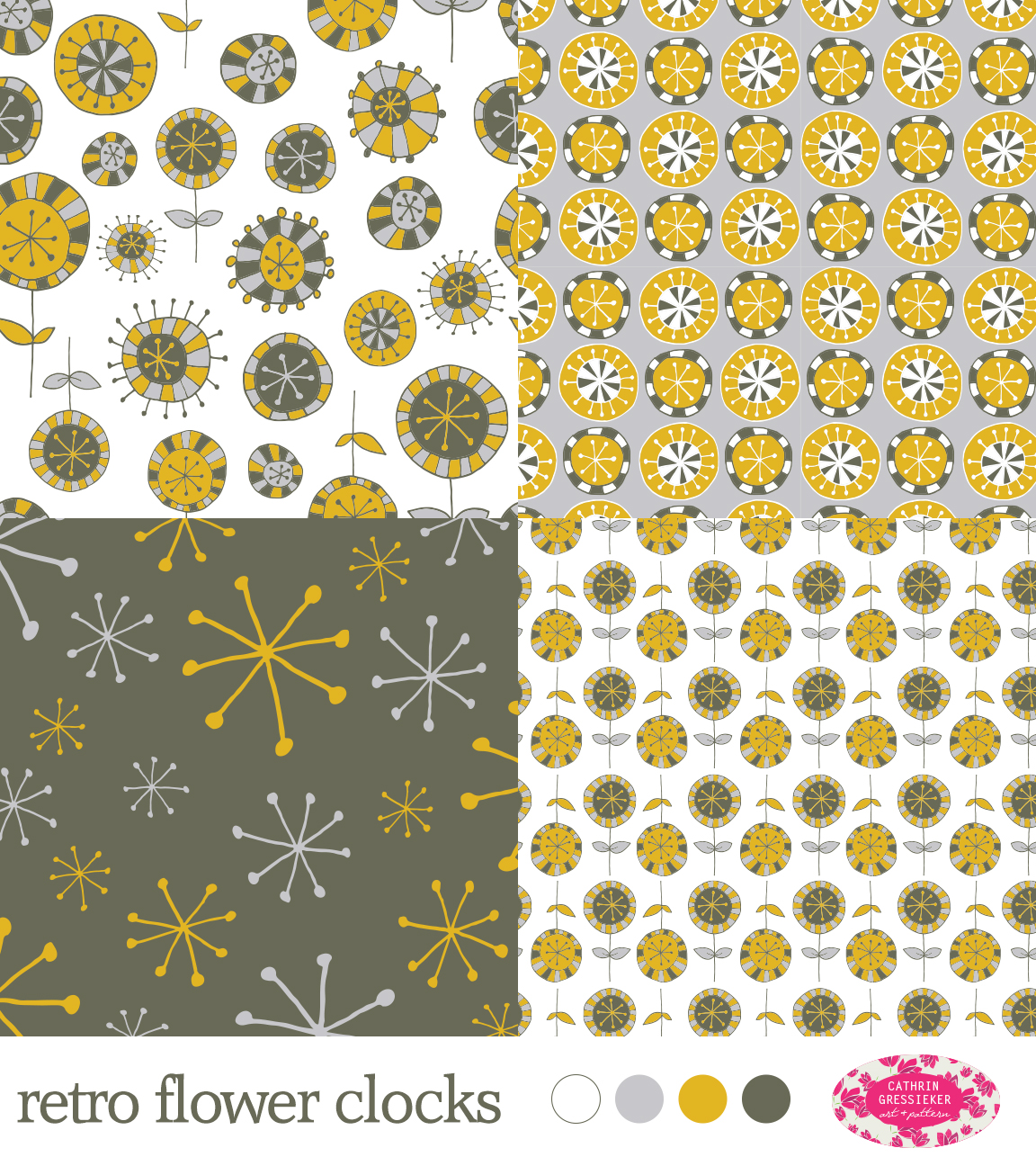 I am happy with the result and healthy again.