Another week, another challenge ;-). Because one challenge (this here) is just not enough, I also joined the #gatheringevidence Instagram photo challenge by American photographer Catherine Just, whose soulful photography I discovered recently. For 30 days she gives photo prompts, that keep you thinking, feeling, observing and taking photos with your iPhone – I joined on Day 10.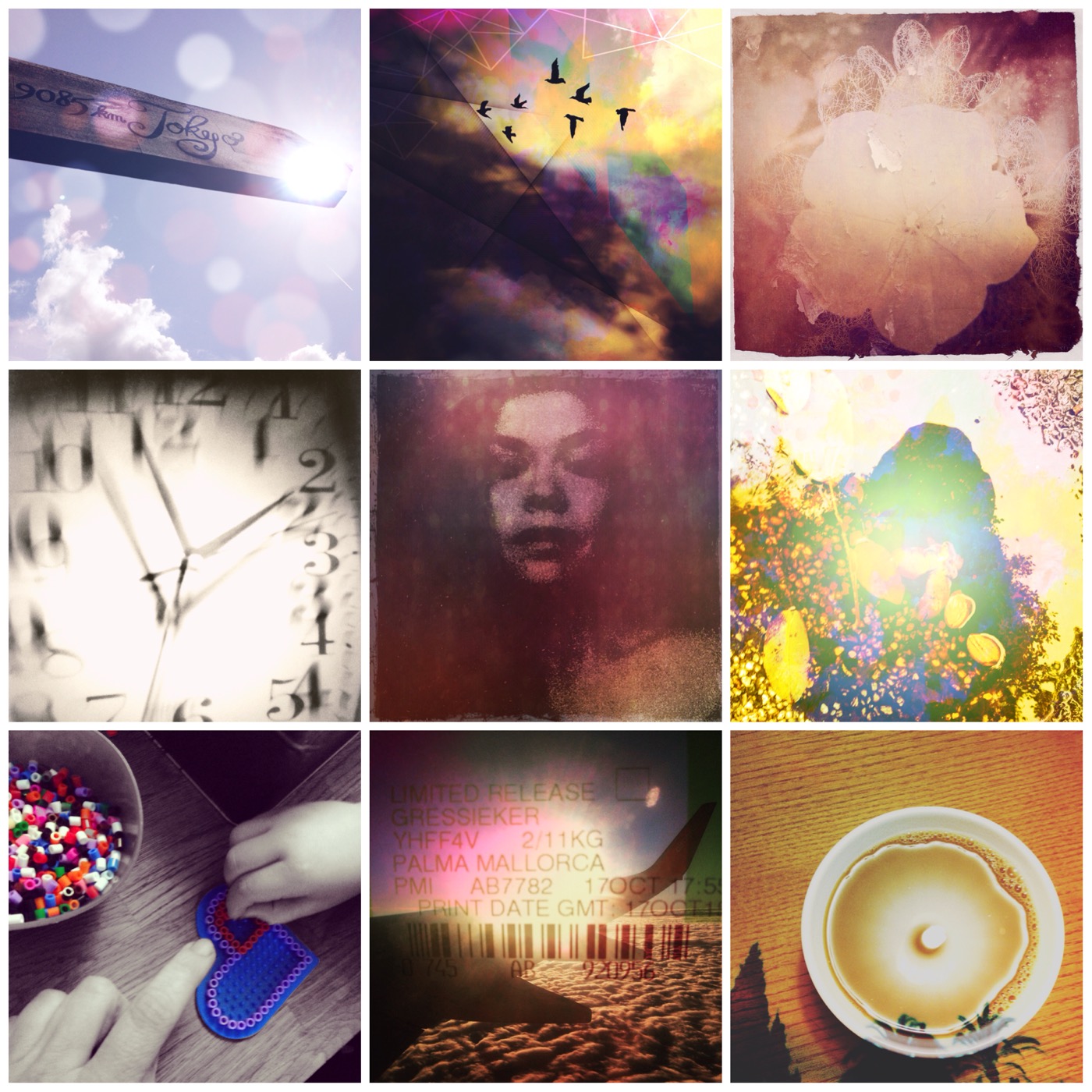 the prompts:
top row: make a wish, true north, vulnerable offering
middle row: longing, you, reflection
bottom row: connection, go, sky
I am not so self-centered as to put my portrait right in the middle, it just happened this way by chronological order. Thinking about the prompts and finding ways to capture them with photography in my everyday life, gives my days a beautiful and deeper meaning. This is pure soul fun at the moment, but who knows – Doris Reske and me are planning a new exhibition for 2016, which will show paintings and … iPhoneography.