A simple before-bed doodle in my sketchbook became the basis for this week's pattern. Circles of different sizes, some felt markers and then I put this sketch into Photoshop, put it into a repeat and added a darker background: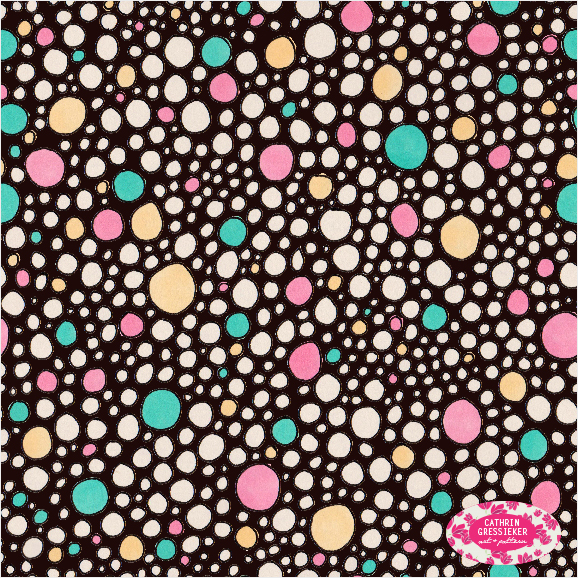 It is called "bacteria night party" and is my submission for the recent Spoonflower contest themed Microorganisms. As it is a night party, I mocked it up on some bedding: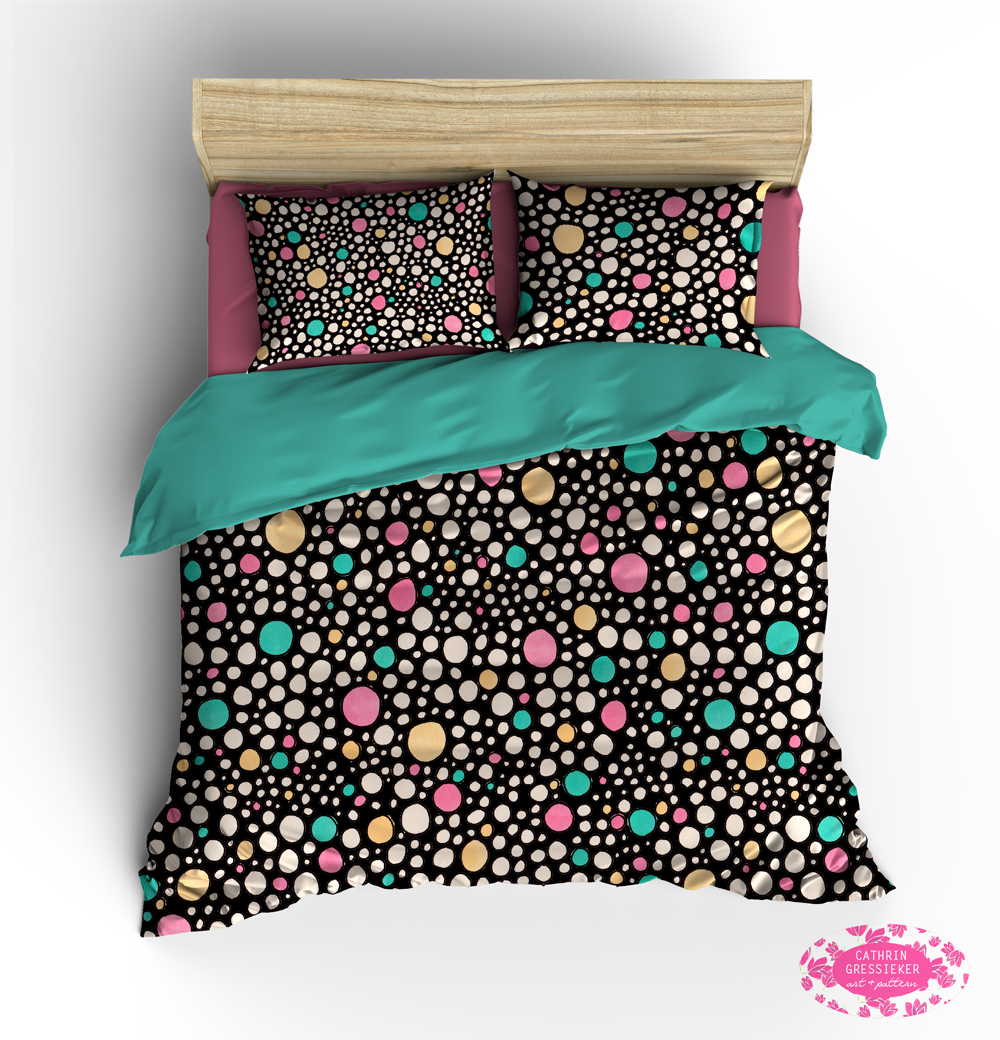 You can see all the amazing entries on this Spoonflower page and vote for as many designs as you like, and maybe for mine ;-). Thank you!