This week's pattern was inspired by a tutorial in the Textile Design Lab, where I became a member in September – highly recommendable! It started out with some watercolour playtime in my studio painting all kinds of stripes: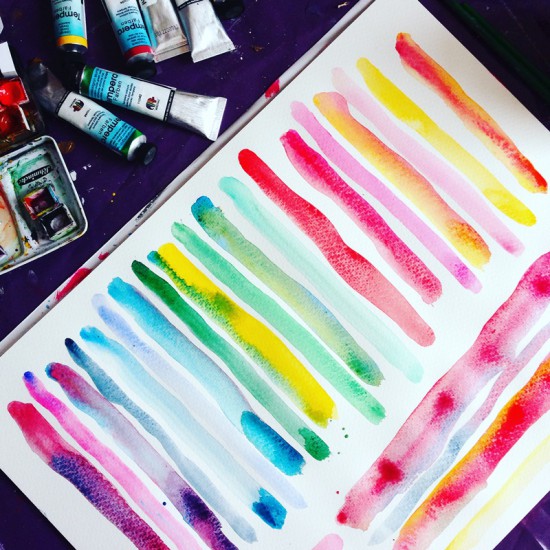 I painted stripes on watercolour paper and also on this strange yupo paper again (which took about a day to dry). Then I took my yupo stripes into Photoshop, cleaned them up and put them into a repeat: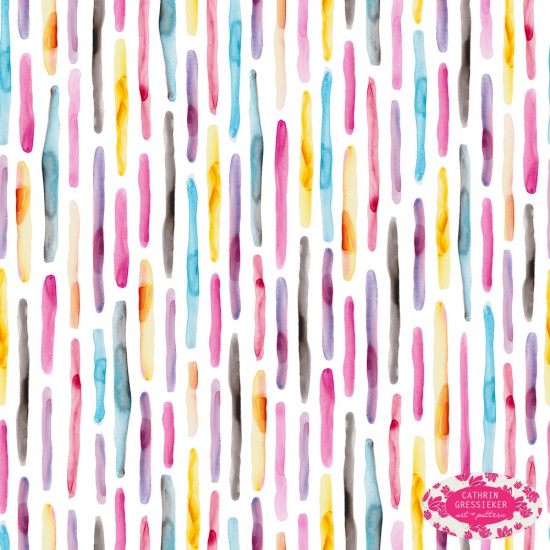 A happy pattern for different kinds of products, like bedding: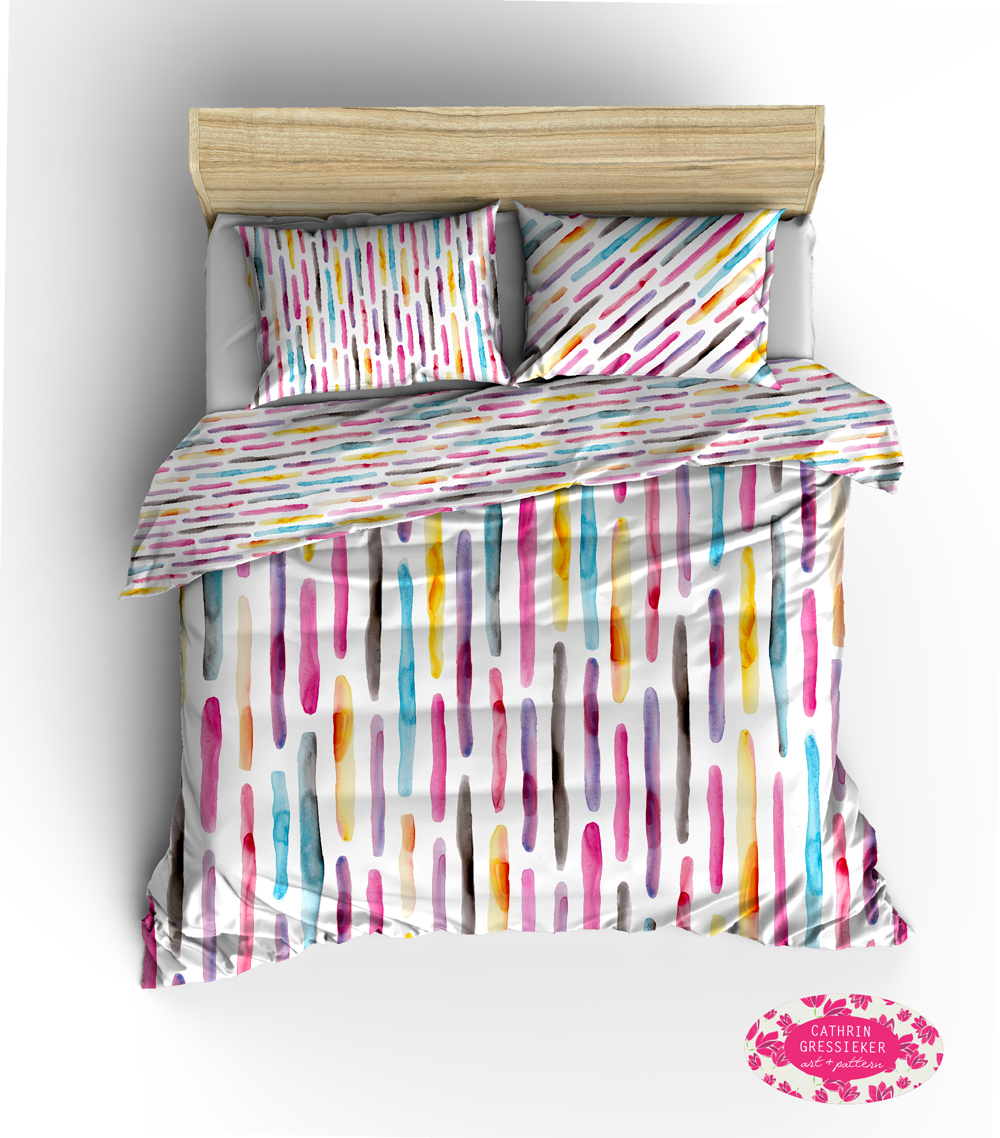 Girls' dresses would also look cute with this pattern or even womenswear. It would also make a great journal cover – or watercolour paper block cover ;-).