This month I played with layers, blend modes and overlays. I combined recent floral photography with hand painted textures of mine, mainly from my Daily Moods for my collection 'Flora Translucens'.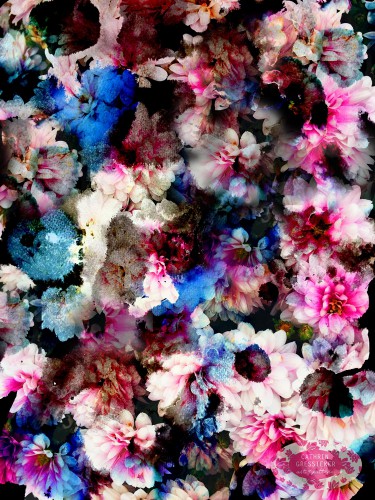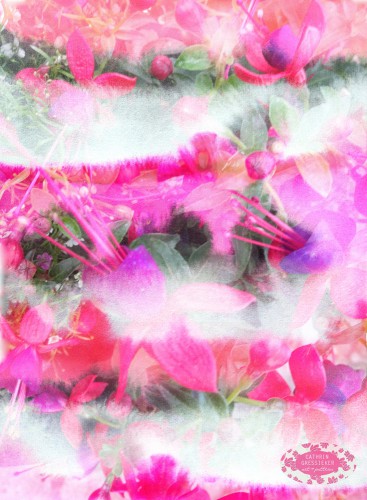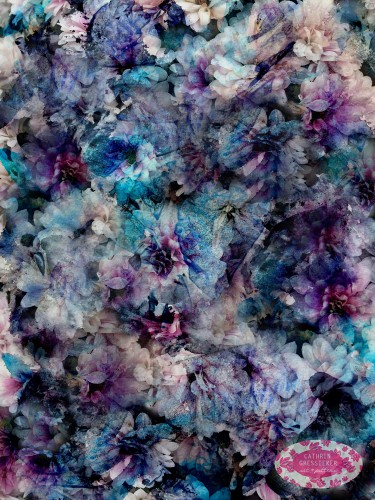 These designs would look great on silk scarves, placement prints on T-Shirts or on iPhone cases, I think.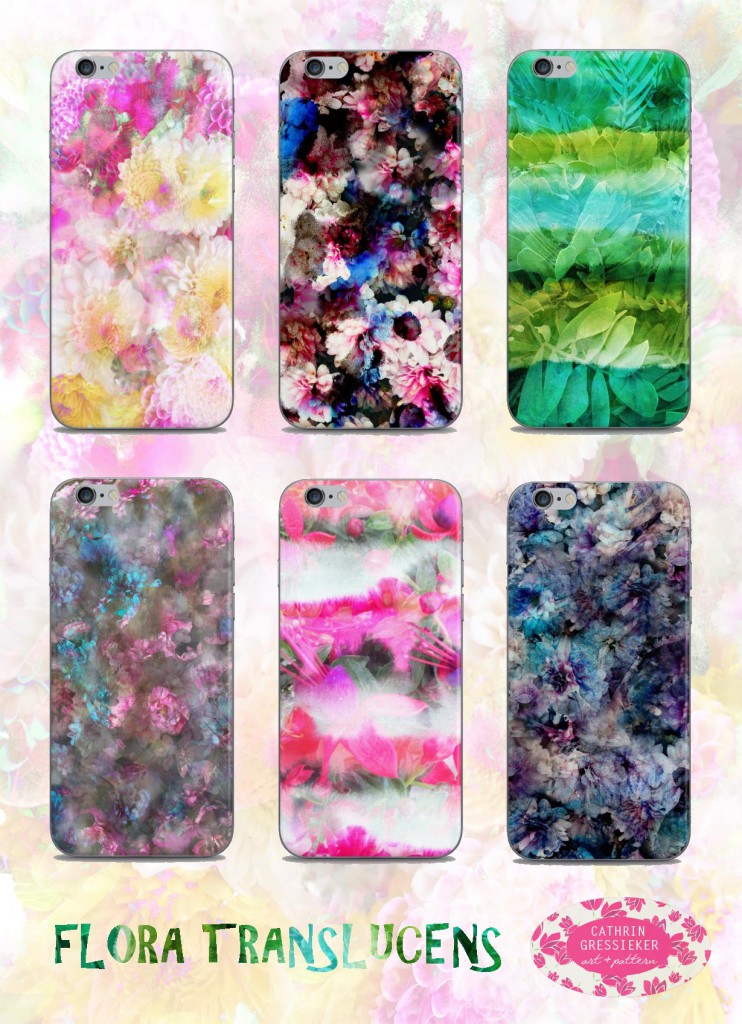 I liked them so much on the iPhone mock-ups, that I restocked my Society6 and Redbuddle online stores with these (and a whole lot more).
Speaking of iPhones, most of the floral photos and Daily Moods were photographed with my iPhone (my regular camera is quite neglected these days …) and I did basic editing on them also with an app and only then started working with them in Photoshop.
During our September Colab Painting session with Doris Reske, she taught me a couple of new things about iPhoneography and introduced me to a couple of cool apps with the result of a piece called 'Mandala Universe'.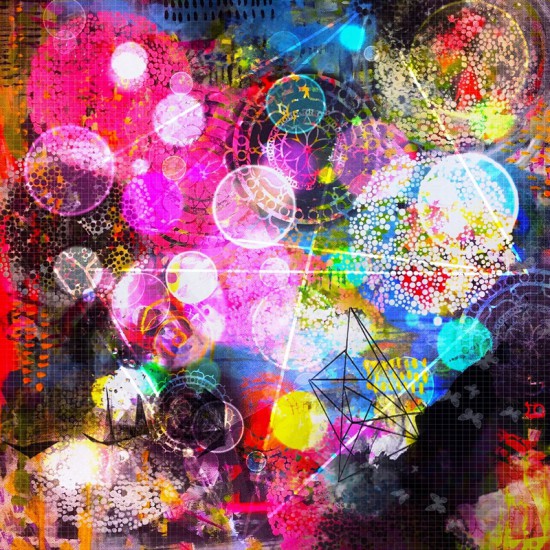 I couldn't resist ordering one iPhone wallet case myself in my Redbubble store (is that how they make most of their money, with the vanity of artists?) And it quickly arrived a couple of days: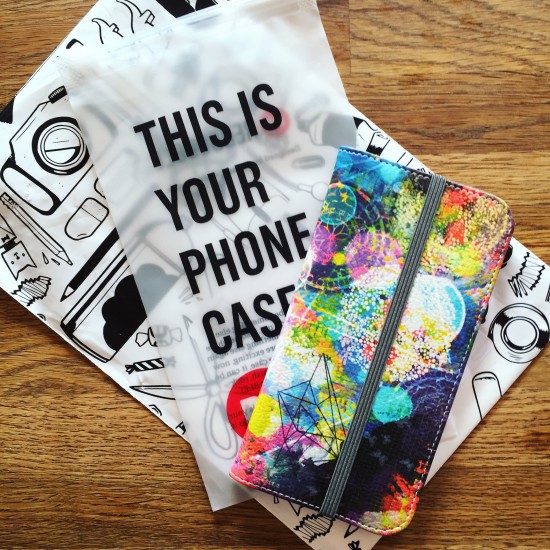 I am pleased with the quality and how the colours came out and the chemical smell luckily disappeared after a day. You can see the more 'Mandala Universe' products here. And now I stop my sales talk, which was not my intention at all, but isn't it great envisioning your designs on products and actually having them in your hands?
Merken
Merken
Merken
Merken
Merken
Merken