Here comes my first pattern collection of 2016! As I mentioned in my last pattern post at the end of my 52-pattern-in-2015-challenge, this year I will focus on pattern collections and show them on a monthly basis. Thinking and designing collection-wise is a skill I would really like to deepen.
One thing that will keep me on track with this is being a member of the excellent Textile Design Lab with their outstanding support, tutorials, community and experience. And their monthly Chelsea's Challenge! One coming WGSN trend is picked each month and you can develop your collection to it with a lot of support and advice in their online forum all along. As you want to be as professional as you can be with your designing and not design into the blue of the textile universe, you are always requested to make a moodboard for your collection and know the market and customer you are designing for.
For the WGSN trend "Tropical Iridescence" for Spring/Summer 2017, which features bold tropical and textural patterns with a night glow, I came up with my moodboard: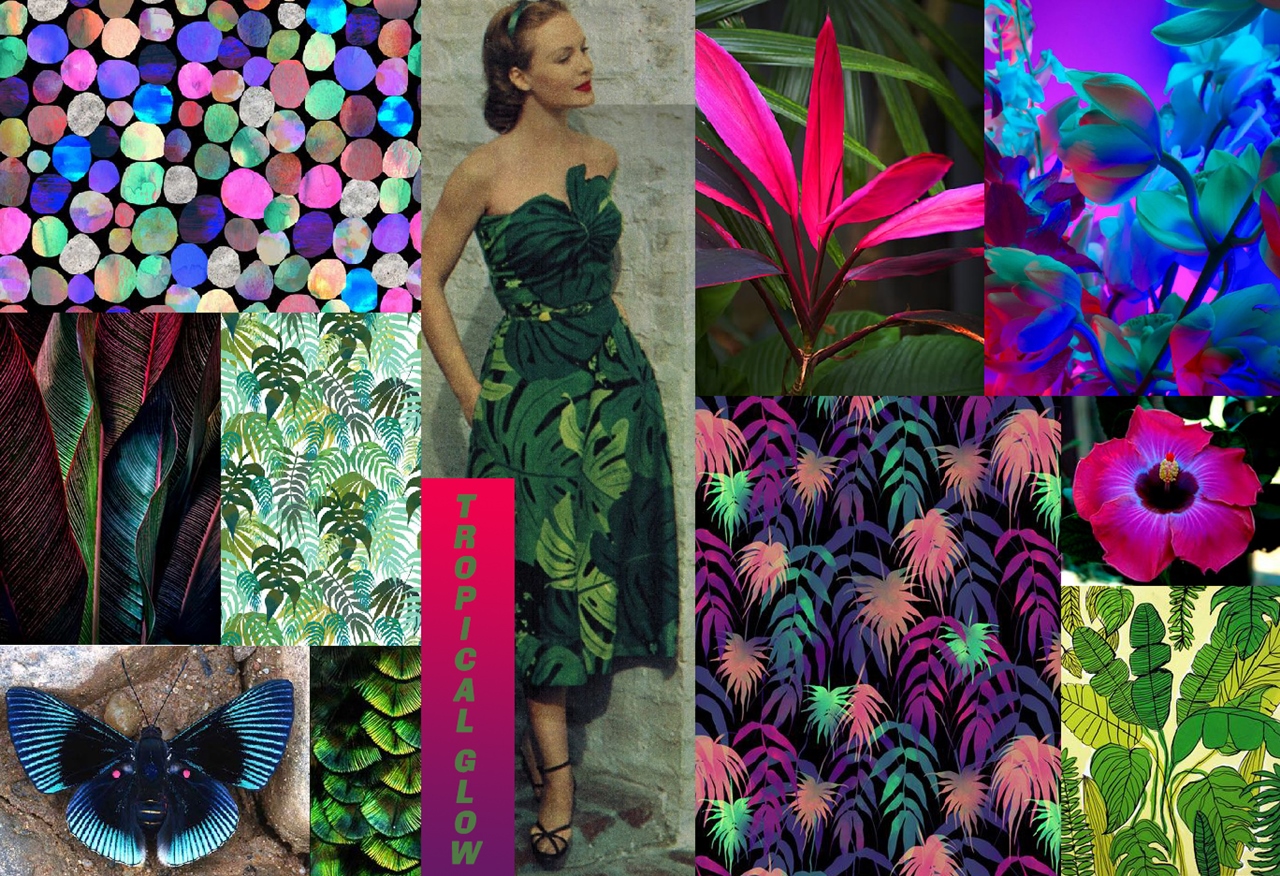 Needless to say, that putting together this moodboard was already so much fun as I am such a sucker for everything tropical and floral. Then came a whole week of sketching and watercolours.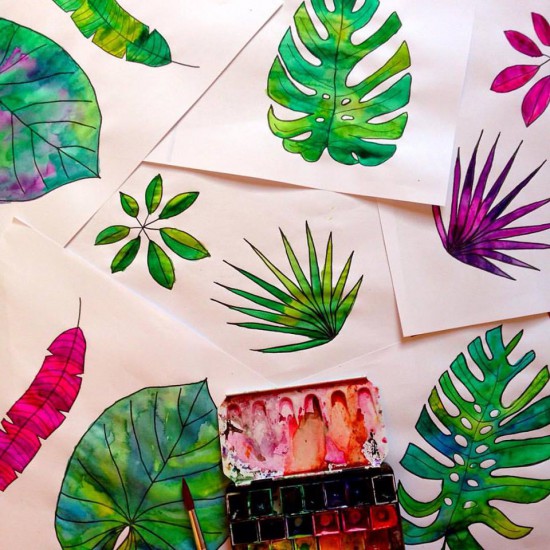 I prepared a whole bunch of sketches (that I could make a couple more collections with – and I have done so already) and then came the scanning, cleaning and finally designing part in Photoshop. Ta-dah!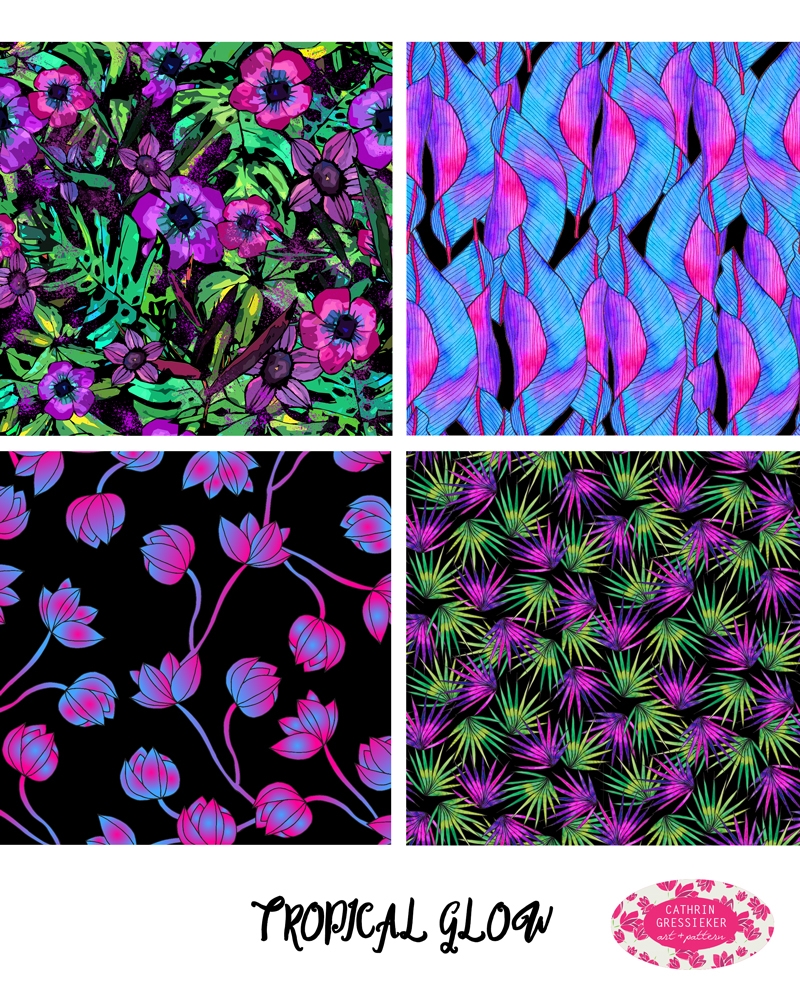 This is my interpretation of the trend for women's apparel and it was such a delight to see the pattern collections of the other designers in the group come together. Just have a look, some of the collections are featured on the Pattern Observer Blog.