April showers bring May flowers … watercolour patterns! For this year's monthly collection challenge (self-imposed) I like working to the briefs of the Textile Design Lab. In April their brief focused on so-called "Capricious Classics" like stripes, dots, plaids, florals and paisleys and a combination of them. I wanted to get away from the computer for a while and decided to go with the recent indigo trend creating watercolour textures and patterns for home décor.
For my design direction I put together a moodboard: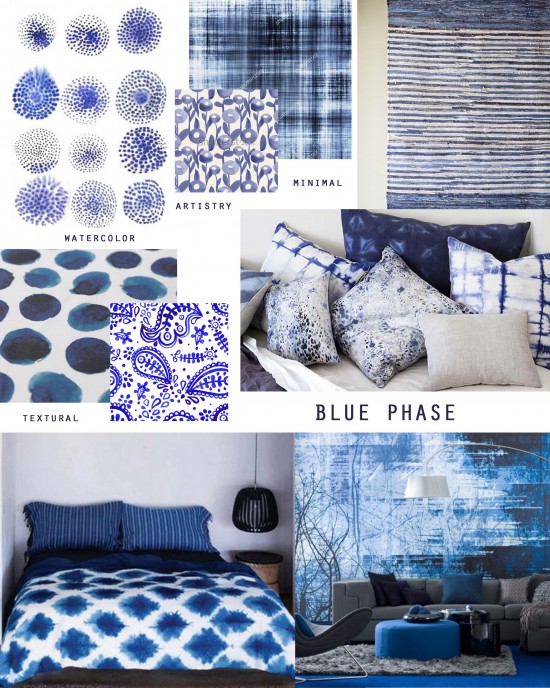 I had a lot of fun in the studio with inks and watercolours: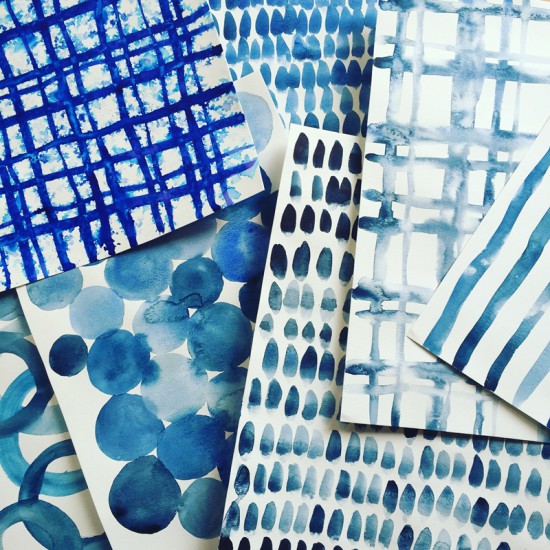 Then it was time to get back to the computer, scanner and some Photoshop magic, layering sketches and experimenting with overlays and blending modes.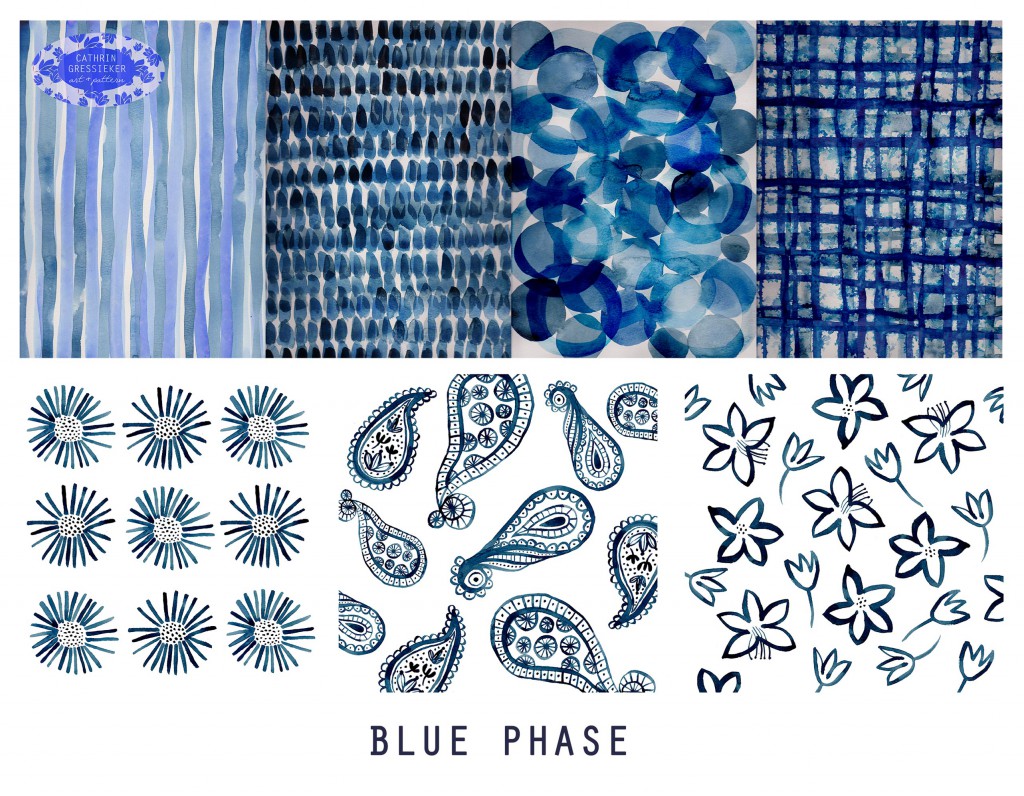 Some designs could even use some more layering: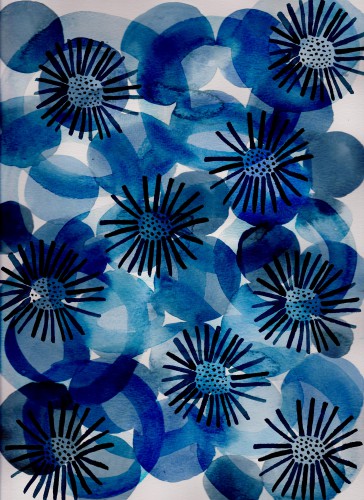 To test it for my intended market I created some mock-ups: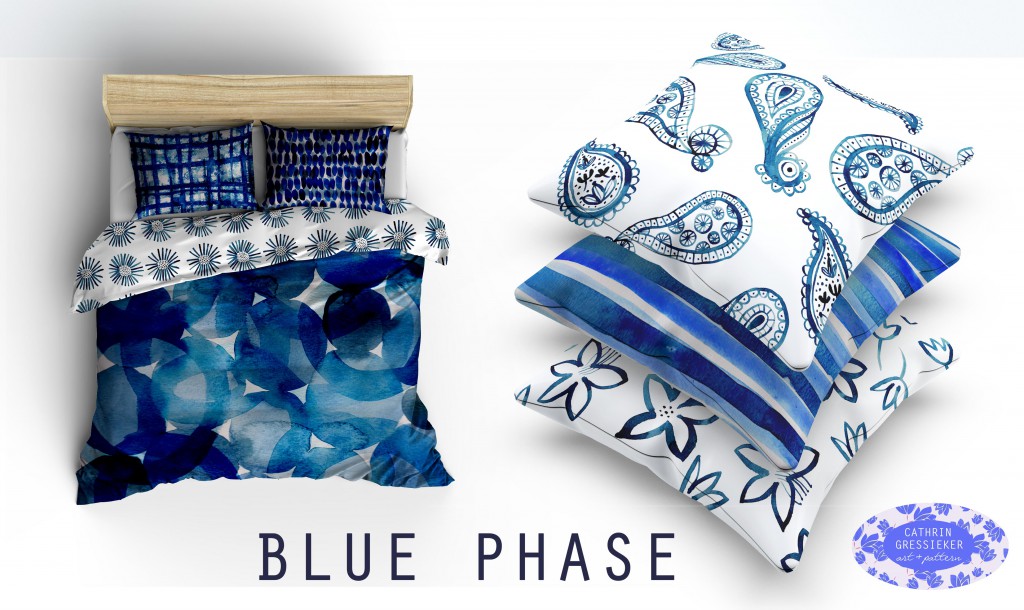 I really fell in love with watercolours even more during this collection. Their relaxing, flowing nature, the unexpected results and surprises along the way, their pure beauty (and less mess than acrylics …) So stay tuned for my next project, more watercolour paintings … maybe 100?