For the first half of this year I am taking Lilla Roger's Assignment Bootcamp. What a great bunch of creatives that is! More than 700 crazy-talented people from over 40 countries – that facebook group is a great place to hang out. Our January assigment was to create a journal using Edwardian brooches as inspiration.
Some of my sketches: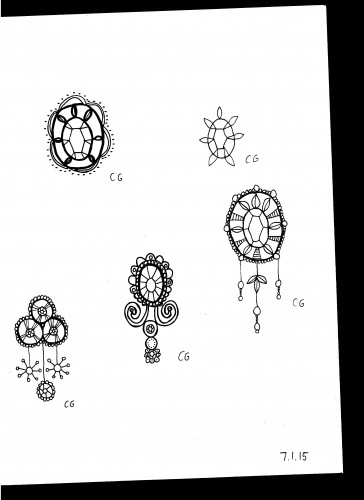 Bootcamp is very relaxedly paced (if you compare it to the MATS courses), one week of sketching and gathering of inspiration, then you get the actual assignment and you have time to nearly the end of the month to create your thing – and upload it to the Gallery, that is now online to drool over for everybody. My final piece looks like this: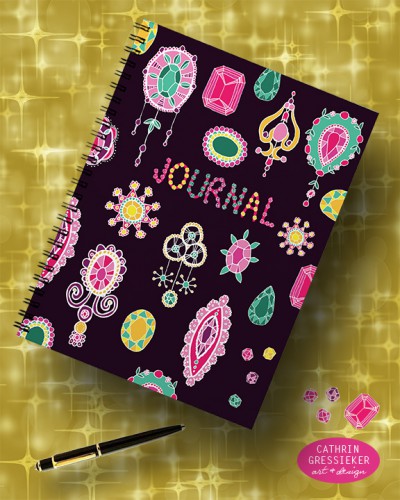 Bright and colourful using a colour palette that was offered by Lilla and injected with my usual happy dose of pink. It is a placement print, but I could easily turn it into a repeating pattern. It was fun to make and I wouldn't mind writing some precious thoughts into this diary.