Like this year 2015, also my pattern challenge of the year is coming to its end. And my final patterns are a collection I have developed last month, in Chelsea's Challenge of the Textile Design Lab.
The theme was a WGSN trend for spring/summer 2017 called Tidal Beachcomber, with surface patterns that are reminiscent of objects washed up on the beach, water ripples and feel like looking through clear ocean waters to the ground. Lots of blue, for sure!
And as I have gone through quite a blue inspiration phase on our vacation on Mallorca this fall, I used some of my photos and sketches for this pattern collection. And I also had fun with bubble wrap for making textures: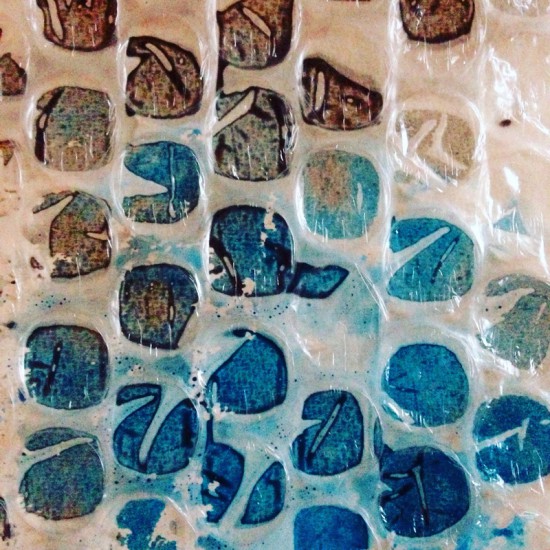 There was a great pattern tutorial provided by Chelsea von Hasseln with some very helpful Photoshop tricks. And here is my pattern collection: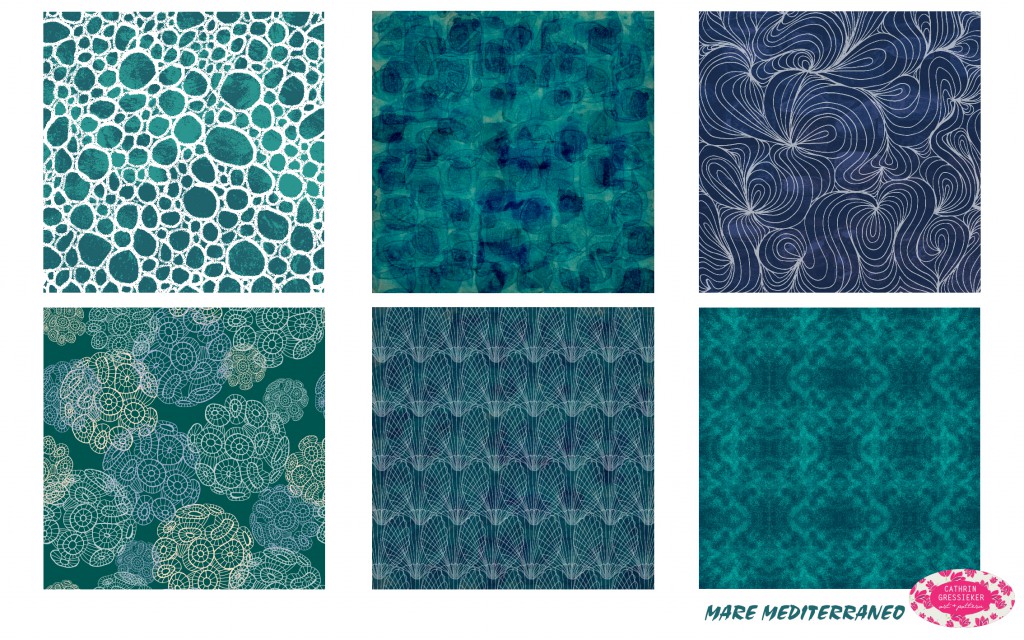 These patterns would work well for apparel and home décor, which are my two favourite markets.
So what's coming next? I will continue pattern designing, for sure, because it is my love and passion. But I will think about a new way of showing them on my blog and website next year. And I will work more on collections, so maybe there will be "A Collection a Month"?
The next collection is definitely on its way. I have been wanting to design a tropical pattern collection ever since our trip to Thailand this summer, so I nearly jumped for joy when Chelsea's Challenge for December was announced – Tropical Iridescence, another WGSN trend for Spring/Summer 2017, bold tropical patterns with a night glow. Creating in a creative community always gives me just the push I need. So this is what I will be up to this December, which very warmly counteracts the winterly Advent challenge. See you with new patterns in 2016!