So we have come to the last page of Claras Calender of 2015 today: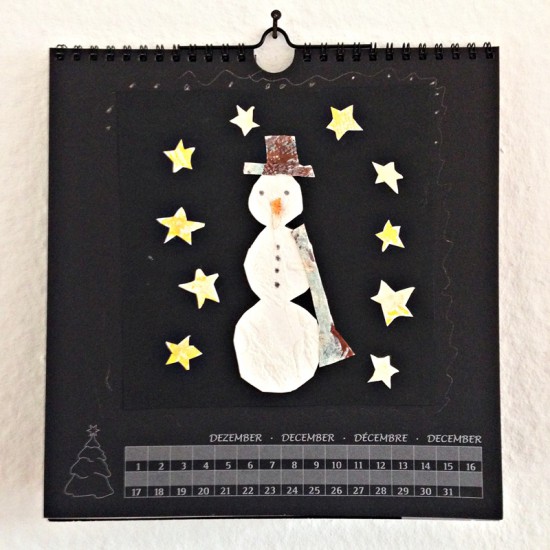 And we have already had the first snow of this season on November 22. Only a couple of centimeters and most of it melted on the ground straightaway. But as you might imagine, the girls were very excited on that Sunday morning and couldn't put on their warm clothes quickly enough to go outside – a build a mini snowman.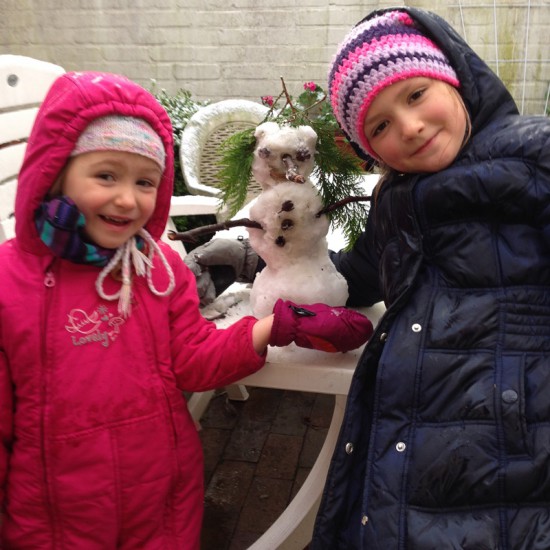 December is a whole lot of fun for the girls. Like a non-stop celebration. Carolina had her fourth birthday only a couple of days ago and Clara will be nine shortly before Christmas. There is advent calendars and St. Nicholas Day and Christmas parties and, and, and. And you know what their mother/me is – a Christmas Grinch. But having the girls has really softened my heart. And to make a virtue out of necessity, I have found a way to make this Christmas season more fun for me – I will doodle my way through it.
Johanna Fritz and her 365doodles has prompts for every day and after I have only drawn little in November, it is a good thing to rekindle. Thirty minutes of drawing practice every day do make such a difference in how I feel and it was pure fun today drawing advent wreaths: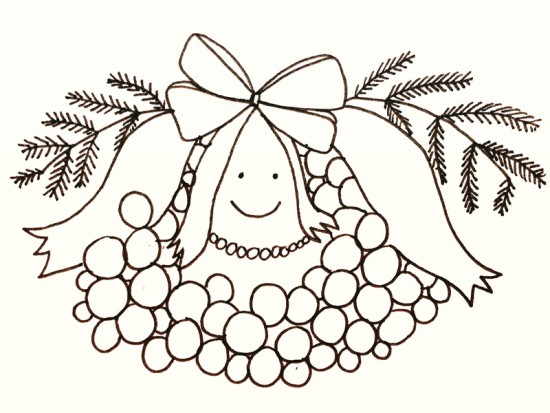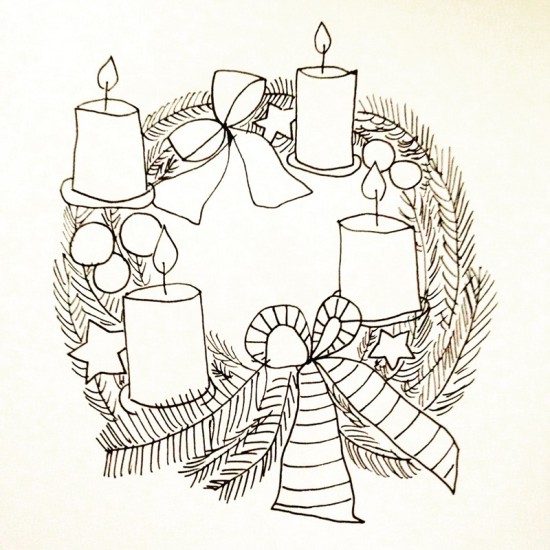 There is another Instagram pattern and drawing challenge before Christmas by the recently founded Four Corners Art Collective. They are a group of seven über-talented surface pattern designers from all over the globe, preparing for Surtex 2016. I had the pleasure to connect with them in the ABSPD courses this year. Their prompt for December 1 was baubles and Christmas ornaments: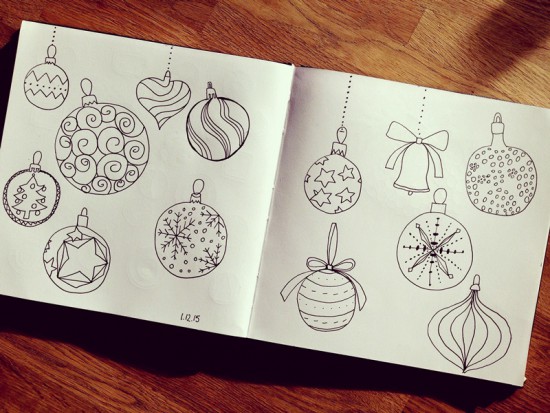 Drawing will definitely help me enjoy the pre-Christmas season more and see it in a different creative light. And build up my Christmas portfolio which is empty apart from one meagre design I made in MATS B (you can see it here).
And it already had another great side effect. While researching baubles online, I found these beautiful and easy DIY-baubles on Pinterest, which meant a pleasant afternoon spent Christmas crafting with the girls.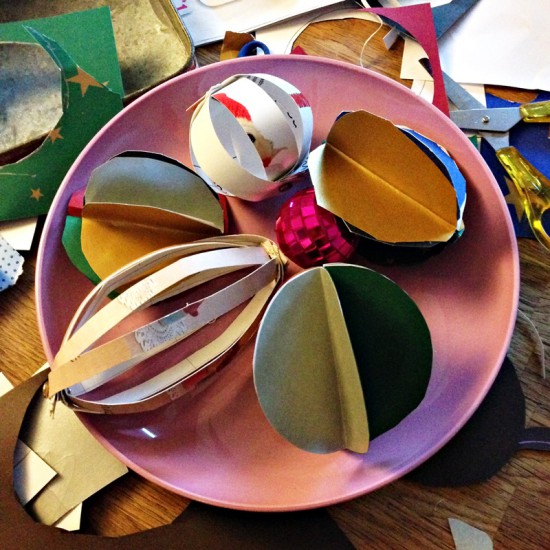 It is all about changing perspective for me. This December.