During the summer months I usually turn into quite a fruitarian, living mainly on and totally devouring all the colourful, sweet and juicy bounty that nature has to offer. Last week I tasted the first cherries of this year and with cherries you have to be kind of quick, because before you can blink twice, the cherry season is over. To preserve the cherry feeling for a while I made a summery pattern. I am still totally hooked on making inky messes on yupo paper, so I started out with these blobs: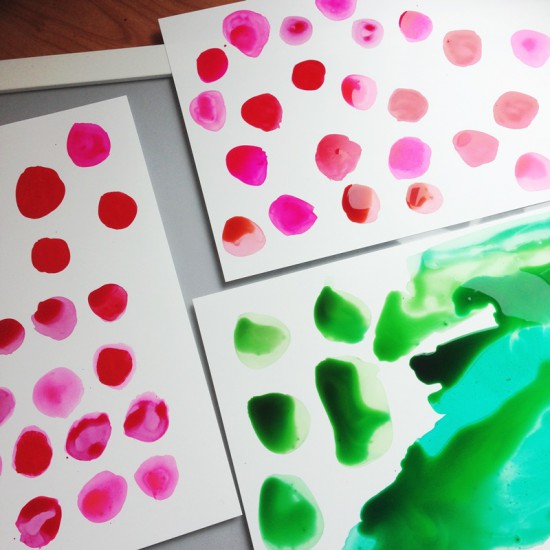 My Photoshop pattern turned out like this: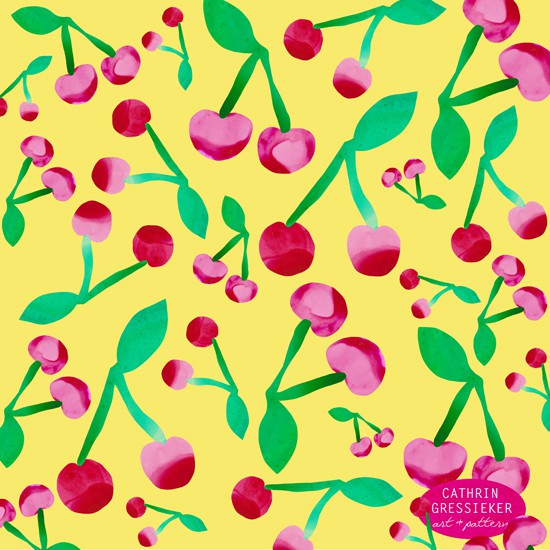 This would look good on an apron or girl's clothing. I tested the pattern on a cheery cherry frock: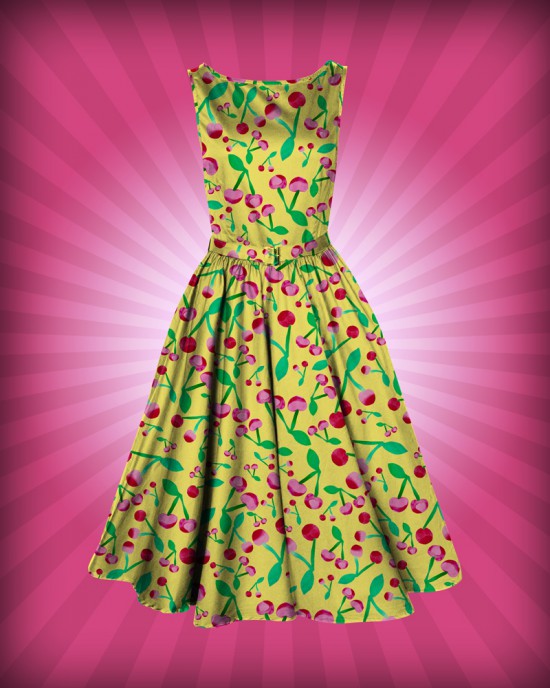 And now I am off to eat some more fruit!