Last year around this time I sewed myself a pair of pants. I had so much fabric left over, that I could cut it out to sew a tunic like this one, this time with short puffy sleeves and a size tighter. And since then, the cut-outs have been lying around. The months passed and I painted and I designed patterns and then it was winter and who would wear short puffy sleeves in January? So now, with the weather getting warmer (and colder, and warmer, and colder) and a couple of short sewing sessions during last week, I could call this tunic finished and hang it on the wall: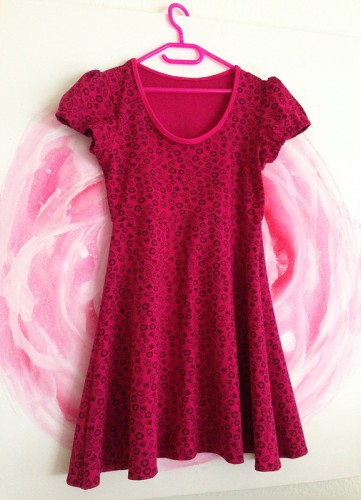 Or better, of course, start wearing it. And now, please bear with me, comes the photo shooting with Hubby on the terrace and some CameraBag filters, just for fun.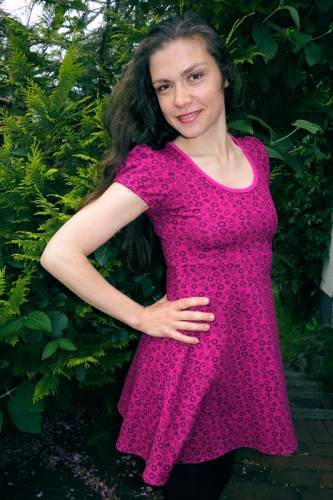 And who are Candy and Helga, you might want to know. These are the names of the used filters.