When I step outside our house onto the terrace these June days and look up, I have a view kind of like this: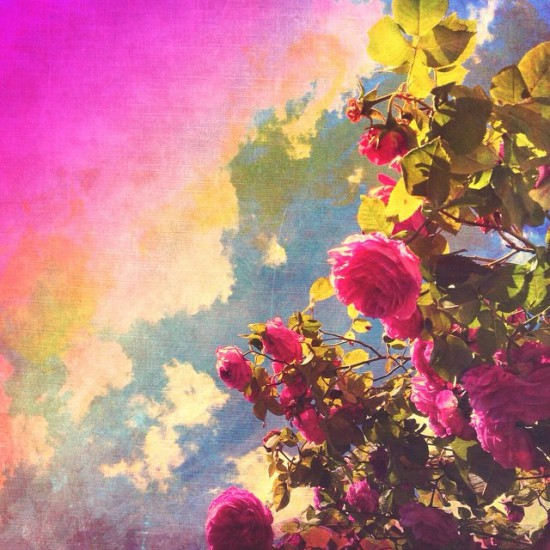 I'll be leaving for Brighton/England tomorrow for the MATS Global Art Gathering. I have been taking the Make Art that sells online courses with the Lilla Rogers School over the last months and now it is time to meet up in Real Life! One day of inspiring talks, panel discussions with industry experts, creative exercises and seeing and talking to other artists, that I have come to get to know through their work and support on facebook until now. Lilla Rogers will be there, of course, Kelly Rae Roberts, art director Margo Tantau of MidwestCBK, surface pattern designer Rachael Taylor and creative people from all over the world.
This is my special treat trip that is being financed by my last year's Two-Euro-Project – I couldn't have dreamt of a better way to spend this money. A total fun trip and I will have some extra time after the event to go to London and meet some old & new online friends too (I lived in London for a while some twenty years ago …).
For the Art Gathering there also was a creative Lilla-style assignment similar to the ones in her MATS-e-courses. This time the review of the work will not be a video, but live on stage during the event. And the theme was – Englishness, whatever this meant to us. On a tea towel. I couldn't help myself, for me it was tea & roses.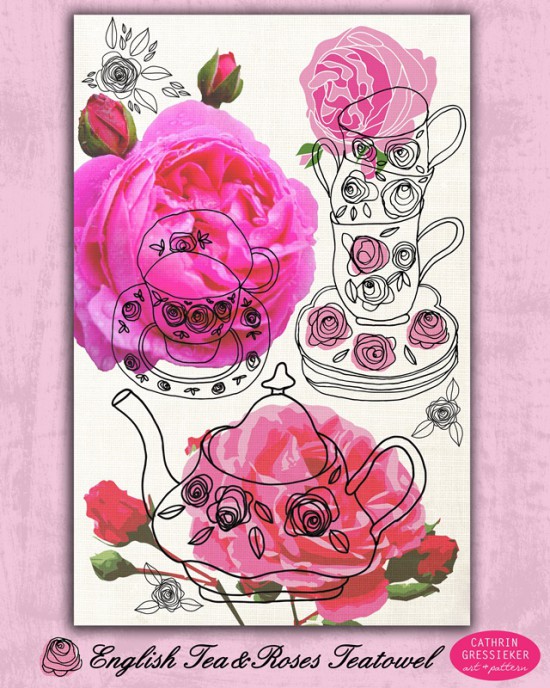 The roses on the towel are not really English – they come from my aforementioned terrace and from Oldenburg. And now it's time to pack and travel! You can follow my English adventure on Instagram, if you like.
Merken