Stoff'n is a German company similar to Spoonflower – I did my first printed pattern design with them and was really happy with the quality. They are not as big as Spoonflower, but they also do pattern contests, on a monthly basis. "Faith" is the theme of the current contest and it took me some time to come up with an idea for this. But you know, as a yoga teacher, I went into that direction with prayer beads called malas.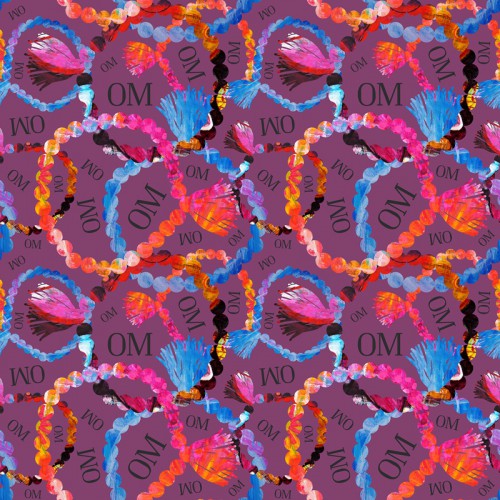 The colours inside the malas come from paintings of mine (you know, still enjoying my new favourite Photoshop trick of filling a shape with a pattern with just one click). The purple backgrounds makes the malas pop and is also the colour associated with the highest chakra, the crown chakra – your bridge to the cosmos, your spiritual connection and through it you can reach your higher potential.
What about some yoga props?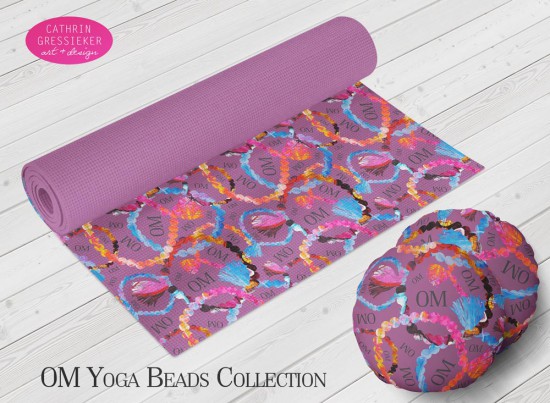 If you like my design, I would be honoured if you voted for me. Alas, the voting process is not as easy as Spoonflower's, you have to be signed up with Stoff'n for it – here is the link to the contest gallery. Om Om Om.