Yes, spring is here! At last! Sunshine, birds and flowers! And you know what the assignment for the first week of MATS B was – to design a winter holiday card … featuring toy trains … That's business, I guess, you never know what you are assigned to do and then you start working to work up a mood, a Christmas mood for instance. As my illustration skills are still about to be developed and I am not such a fan of cutesie motifs like animals and quirky characters, my Christmas card turned out quite minimal and toned-down: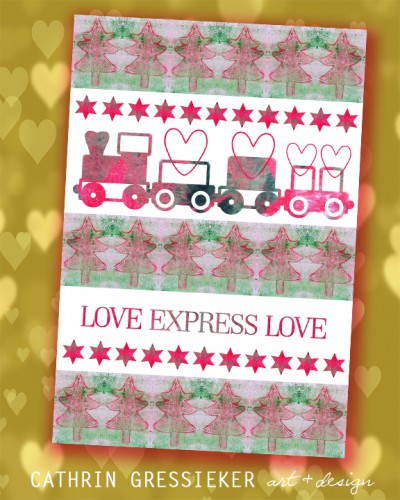 I used gelli prints from last November, when I really was in a pre-Christmas mood (blogged here) and put the card together in Photoshop using a new favourite trick of mine – filling a shape with a pattern with just one click (58 seconds youtube tutorial here). The ultimate question for the card is – would I send it to friend? I would.
This card was created for the paper market, obviously, and I mocked it up on a placemat to see how this would look like: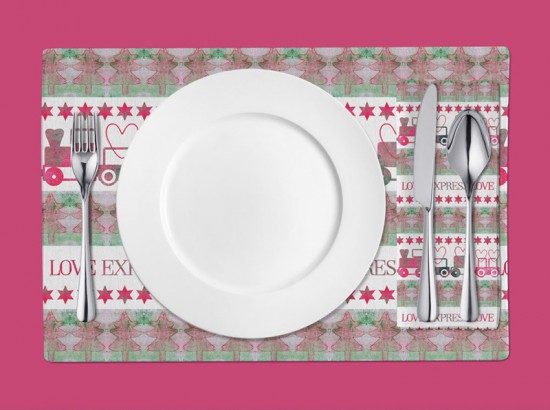 And now, back to spring, and thanks Lilla Rogers!, the next assignment is something cute for summer. More about that next week.