Fresh beginnings in 2016 – I have rearranged my studio space lately, with my design work in one room and my messy painting space in the adjacent room.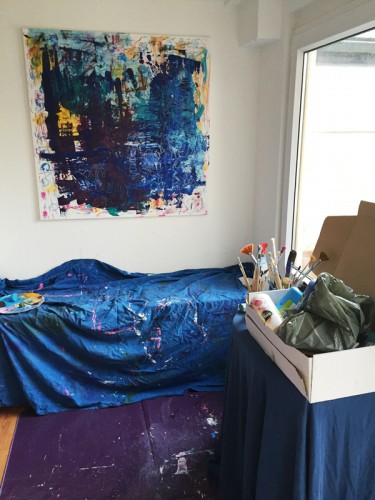 I started working on my canvas in a great mood with lots of colourful mark making and listening to music.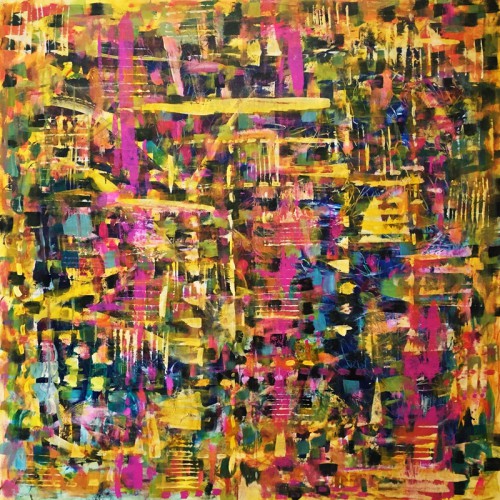 There were already so many layers on it and the layering of paint and later shapes went on and on and on … and it didn't feel right and wouldn't click into place. I had a lot of patience and trust as I know that some paintings really take time to tell you what they want to become. And this painting just didn't want to be bright and colorful. So I took a big brush and a lot of white paint.
The children didn't like it (and they usually like everything I do), hubby didn't like it, but you know what – I like it. I love it. The painting feels like I want it to feel. And I feel it.
But when I was finished, it started dawning on me – I had painted this painting before! Kind of, last January. Similar colours, similar shapes, similar feel. Must be January.