It is February, it is still winter and my paintings reflect that, I think.
*snow yoga queens with strange noses*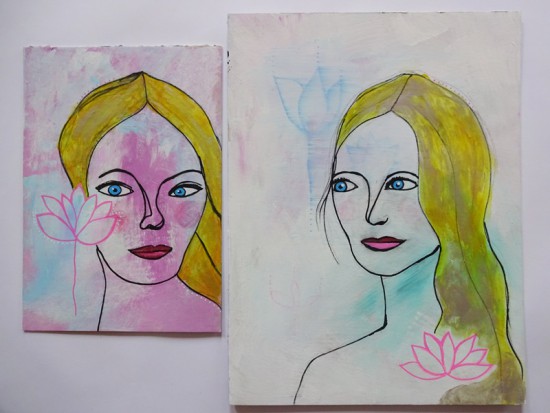 *tulips maybe soon*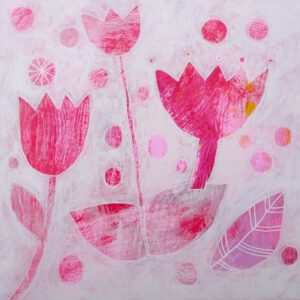 And to keep you warm and cuddly, you can never have enough pillows.
Just for fun I mocked up some of my paintings on pillows.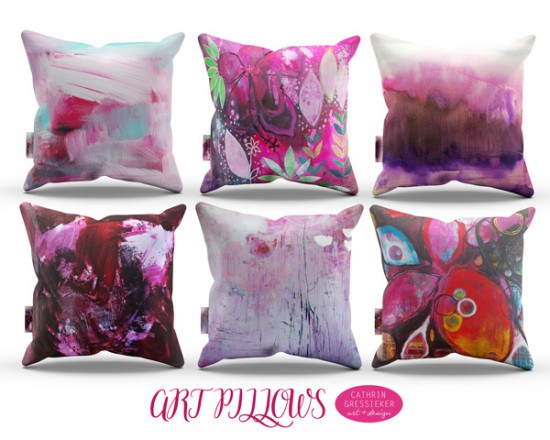 Stay warm!